Houlihan Lokey, Inc. (NYSE:HLI), the global investment bank, today announced that it has agreed to acquire Quayle Munro Limited (Quayle Munro), an independent advisory firm that provides corporate finance advisory services to companies underpinned by data & analytics, content, software, and services. The agreement was signed on January 15 and is expected to close following regulatory approvals.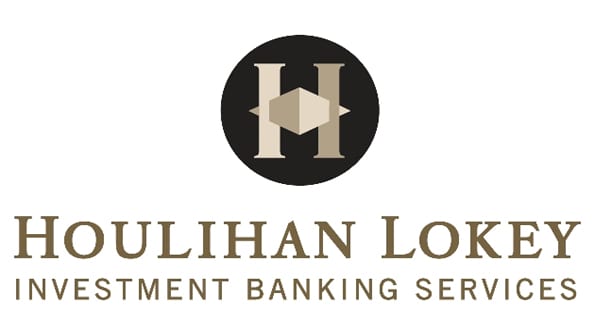 Quayle Munro was founded in 1983 and is based in London with a team of 40 financial professionals. Its client list spans the globe and includes private and publicly listed companies, financial sponsors, and entrepreneurs. In addition to the Data & Analytics Group, which covers a broad range of sectors, Quayle Munro also has market-leading advisory practices in financial services, financial technology, and education.
Recent transactions completed by Quayle Munro include advising:
PowerAdvocate on its sale to Verisk Analytics for up to $280 million;
BlueStep Bank on its sale to EQT;
Sequel (HgCapital) on its £250 million sale to Verisk Analytics;
Marlin Bidco Ltd. on its £860 million cash offer for Shawbrook Bank;
Bureau van Dijk (EQT) on its €3 billion sale to Moody's Corp.;
FactSet on its $205 million acquisition of BISAM; and
TA Associates on its investment in Inspired.
The Quayle Munro business adds a new capability in data & analytics, expands Houlihan Lokey's financial institutions focus in Europe, and builds the firm's presence in financial technology and education. The Data & Analytics Group will continue to be headed by Andrew Adams, Quayle Munro's CEO, who will also serve as Co-head of Houlihan Lokey's U.K. Corporate Finance business.
The use of data & analytics to make both business and general management decisions has become an increasingly critical component in the corporate tool kit," said Scott Beiser, CEO of Houlihan Lokey. "Data & analytics has become virtually ubiquitous, and its importance in analyzing trends, enhancing productivity, and growing one's business cannot be overstated. We're confident that our new Data & Analytics Group is the global leader in this incredibly important and rapidly expanding field," he continued.
Andrew Adams commented:
In addition to its comprehensive global presence, extensive private equity coverage, and broad sector expertise, Houlihan Lokey possesses a strong cultural compatibility with the Quayle Munro team that will ensure both a smooth, successful integration and rapid value enhancement for clients of both firms. We could not be more excited to build out this new industry group and further grow the firm's client base across data & analytics, financial institutions, financial technology, and education with the additional resources and the global presence of Houlihan Lokey.

The Quayle Munro team is an excellent fit with Houlihan Lokey, and the establishment of the new Data & Analytics Group represents our recognition of the expertise and new capabilities our clients around the world will increasingly require as their businesses grow and evolve," said Scott Adelson, Houlihan Lokey's Co-President and Global Co-head of Corporate Finance.
Houlihan Lokey is a global investment bank with expertise in mergers and acquisitions, capital markets, financial restructuring, valuation, and strategic consulting. The firm serves corporations, institutions, and governments worldwide with offices in the United States, Europe, the Middle East, and the Asia-Pacific region. Independent advice and intellectual rigor are hallmarks of the firm's commitment to client success across its advisory services.