Derivatives marketplace operator CME Group Inc (NASDAQ:CME) today reported revenue of $891 million and operating income of $568 million for the third quarter of 2017.
Net income was $309 million and diluted earnings per share were $0.91. On an adjusted basis, net income was $406 million and diluted earnings per share were $1.19. Financial results presented on an adjusted basis for the third quarters of 2017 and 2016 exclude certain items, which are detailed in the reconciliation of non-GAAP results.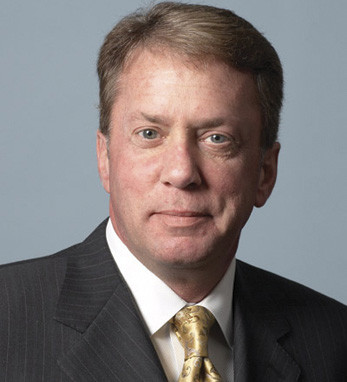 Broad-based strength across our asset classes during the third quarter drove average daily volume up 10 percent, compared to the same quarter last year," said CME Group Chairman and Chief Executive Officer Terry Duffy. "This performance, coupled with expense discipline, resulted in double-digit adjusted earnings per share growth. Our options business was especially strong during the quarter. Total average daily volume in options increased 14 percent, with overall electronic options up 36 percent. We also continued to expand the number of customers we serve worldwide. As a result, quarterly average daily volume from Europe rose more than 20 percent to surpass 3 million contracts for the first time, and record activity from Asia where volume grew 17 percent to nearly 700,000 contracts per day.
Third-quarter 2017 average daily volume was 15.7 million contracts, up 10 percent compared with third-quarter 2016. Clearing and transaction fee revenue was $756 million, up 7 percent compared with third-quarter 2016.
Third-quarter 2017 total average rate per contract was 74.9 cents, in line with second-quarter 2017, driven by a favorable product mix which offset volume discounts. Market data revenue was $97 million, down 4 percent compared with the third quarter last year and up slightly from second-quarter 2017.
As of September 30, 2017, the company had $1.7 billion of cash and marketable securities and $2.2 billion of long-term debt. The company paid the regular third-quarter dividend of $224 million in September, and has returned approximately $8.2 billion to shareholders in the form of dividends since the implementation of the variable dividend policy in early 2012.
CME Group Inc. and Subsidiaries

Consolidated Balance Sheets

(in millions)

September 30, 2017

December 31, 2016

ASSETS

Current Assets:

Cash and cash equivalents

$

1,631.1

$

1,868.6

Marketable securities

88.0

83.3

Accounts receivable, net of allowance

390.3

364.4

Other current assets (includes $50.0 and $30.0 in restricted cash)

340.8

171.7

Performance bonds and guaranty fund contributions

46,942.3

37,543.5

Total current assets

49,392.5

40,031.5

Property, net of accumulated depreciation and amortization

388.9

425.2

Intangible assets—trading products

17,175.3

17,175.3

Intangible assets—other, net

2,370.0

2,441.8

Goodwill

7,569.0

7,569.0

Other assets (includes $2.2 and $61.7 in restricted cash)

1,427.3

1,726.6

Total Assets

$

78,323.0

$

69,369.4

LIABILITIES AND EQUITY

Current Liabilities:

Accounts payable

$

36.1

$

26.2

Other current liabilities

244.6

1,376.7

Performance bonds and guaranty fund contributions

46,942.3

37,542.7

Total current liabilities

47,223.0

38,945.6

Long-term debt

2,232.6

2,231.2

Deferred income tax liabilities, net

7,437.0

7,291.0

Other liabilities

566.5

560.9

Total Liabilities

57,459.1

49,028.7

Shareholders' equity

20,863.9

20,340.7

Total Liabilities and Equity

$

78,323.0

$

69,369.4