Derivatives marketplace CME Group (NASDAQ:CME) and Japan Exchange Group (JPX), Asia's leading comprehensive exchange group, today announced the launch of Japanese Yen-denominated Tokyo Stock Price Index (TOPIX) futures contracts to begin trading on CME Globex on February 5, 2018, pending all relevant regulatory review periods.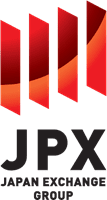 International investors turn to CME Group to manage their equity index risk, and we are pleased to provide them with access to another strong, global benchmark: TOPIX," said Terry Duffy, CME Group Chairman and Chief Executive Officer. "CME Group is now the only derivatives marketplace outside of Japan to offer futures based on the two main Japanese equity indices, Nikkei and TOPIX, which provide opportunities for customers who need to hedge or seek greater exposure to the Japanese equity markets.

Trading TOPIX futures on both CME and Osaka Exchange, the derivatives market of JPX, offers international investors the opportunity to take advantage of greater liquidity and more efficient price discovery," said Akira Kiyota, Group CEO, JPX. "We look forward to growing our markets together with CME Group and driving global visibility for TOPIX as a benchmark.
Financially-settled TOPIX futures contract will be listed with and subject to the rules and regulations of CME.
TOPIX is a free-float adjusted market capitalization-weighted index that is calculated based on all common stocks listed on the First Section of Tokyo Stock Exchange (TSE), the cash market of JPX, and is widely used as a benchmark by institutional investors in Japan. The index is administered and published by the TSE, and regarded as a gauge of overall trends in the Japanese domestic stock market. The contract unit of trade is the TOPIX Index multiplied by JPY 5,000.