Abu Dhabi based global international financial services firm ADS Securities LLC has announced the promotion of Matt Chow to the role of Head of Business Development for its APAC region.
Matt Chow joined ADS Securities in 2012 as an SVP in the Institutional Sales team before being made Head of Business Development for Greater China. He will report locally into Francis Lee, Head of Asia and Jason Hughes, Global Head of Retail Sales.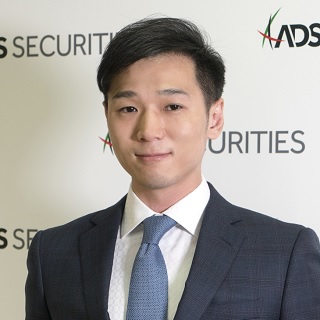 Commenting on his appointment Mr Lee said:
Over that last five years Matt has helped grow and build ADS Securities' regional offer and he has contributed to the overall success of the Asian business.  His colleagues and clients appreciate his industry knowledge and insight and we know that he is the perfect candidate for this role.
Before joining ADS Securities, Mr. Chow had been at FXCM working as a Senior Institutional Sales Manager.  He started his career in banking at Citi and holds a BA in Finance Accounting and Management from Nottingham University Business School.
Mr. Chow said: "ADS Securities has established itself as a highly respected and important financial services provider in the APAC region.  I look forward to helping the company grow to new levels based on the quality of the services and the customer-care we provide."
ADS Securities is in its seventh year of operations. Headquartered in Abu Dhabi it has offices in London, Hong Kong and Singapore and is one of the world's most highly capitalised independent investment firms. It invests in proprietary trading technology and is known for its range of products and the high level of customer service it provides to clients.