Australia based retail and institutional FX services firm Invast Global has announced that its Sydney-based CEO, Gavin White, has been asked to join the Board of Directors of Japan-listed parent company Invast Securities Co., Ltd. (TYO:8709).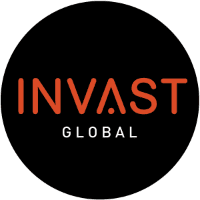 The nomination of Mr. White to the Board of Invast Securities Co., Ltd. is subject to the approval of the Ordinary General Meeting of Shareholders of the Company scheduled to be held in June 2017.
The move is seen, among tight-knit Japan board circles, as an indication of the success Invast has had out of Mr. White's Australia unit, in particular with its institutional PurePrime multi-asset offering, positioned as a top-tier non-bank prime services firms.
President and CEO of Invast Securities Co., Ltd, Mr. Takeshi Kawaji, is enthusiastic in his support for the Invast Global team:
Gavin, Jon Leung (COO) and James Alexander (CCO) have built a team and infrastructure which is the envy of the industry. The Board of Invast Securities Co and I are proud of what they have been able to achieve. Their growth has been impressive, but what is most admirable is the quality of their offering, their professionalism and the pride they take in ensuring they are doing the very best for their clients. We look forward to continuing to support their ambitions. The appointment of Gavin to the Board of Invast Securities Co., Ltd illustrates the strength of our endorsement of what the team at Invast Global is achieving.
Gavin White was quick to apportion credit to the team he leads:
The Invast Global team has been together for 4 years now and we grow more tight-knit every day. We have a relaxed but highly professional culture. It is a pleasure to lead a team that habitually operates at such a high level. We are very optimistic about the growth potential of our firm. We believe we are in the right place at the right time, with the right product.
White also acknowledges the significance of his nomination to the Board of the listed Japanese company and the support he has enjoyed from the parent company's CEO and President:
Takeshi has been a tremendous influence on the team at Invast Global and a very valuable mentor to me personally. It is a profound honour to be nominated to join the Board of Invast Securities Co., Ltd. The Board is comprised of a remarkably intelligent and talented combination of individuals and I am looking forward to forming closer relationships with all. Above all I relish the chance to add to the efforts of the Board to grow shareholder value.