easyMarkets, the premium-service trading platform, today announced the appointment of Jimmy Pan to the position of Head of Sales, Asia Pacific. Based out of Sydney, Pan will work closely with easyMarkets' global and local dealing teams to drive new account and revenue growth throughout the wider APAC region.
Jimmy Pan brings over 10 years of experience in trading and brokerage, with strong technical expertise in trading and trading platforms, and the ability to deliver exceptional client experiences. Prior to joining easyMarkets, Pan worked in senior sales roles at multinational brokerages, including CMC Markets, GFT Markets, Invast Global and First Prudential.
As Head of Sales, Jimmy Pan's responsibilities will include overseeing the day-to-day management of the Sydney office and APAC team, as well as personally looking after the firm's premium-level active traders. He will report directly to Daniel Byrne, Managing Director, APAC.
Pan's appointment represents the next phase in easyMarket's strategy to continue its strong expansion into the broader APAC markets, where he will nurture easyMarket's growing regional client base and facilitate successful trading outcomes for premium level and HNW clients.
Commenting on the appointment, Daniel Byrne, Managing Director, APAC said:
I am delighted to announce the appointment of Jimmy Pan to the easyMarkets team as the APAC Head of Sales. Having known Jimmy personally for over 10 years, working together for four of those, I can say that there are few in the industry of his calibre. During this time, I have seen Jimmy strengthen the trading success of thousands of traders across APAC. Key to this has been his well-honed intuition for understanding exactly what stage a trader is at in terms of their understanding and ability, and what support or knowledge is therefore required to move them forward to more profitable and consistent trading outcomes.

On behalf of the whole easyMarkets team, I congratulate Jimmy on this exciting next phase of his career and we look forward to together building on his success.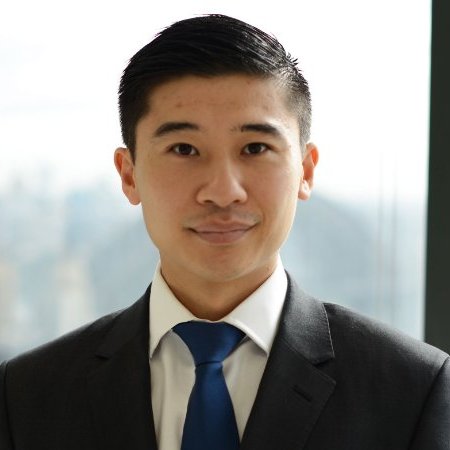 Commenting on his new role, Jimmy Pan commented:
I'm excited about the opportunity to join the experienced team at easyMarkets who I firmly believe offer the best trading conditions for retail traders. I'm personally driven to afford traders with the best opportunity to learn, develop and succeed. For this reason, easyMarkets, with its dedication to delivering first-class education, superior trading conditions, and a premium level of service, is a natural fit for me.