C5 Capital Limited (C5), the investment specialist firm focused on cloud computing, cyber security and big data analytics, announced today that it has appointed Robert Quirke as Chief Financial Officer.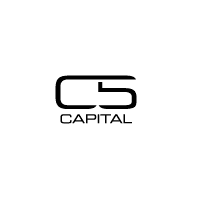 Originally from South Africa, Robert Quirke joins C5 having previously held positions at Investec Asset Management in London, as well as Credit Suisse and KPMG. He also brings with him experience of syndicated structured debt through his time as an Associate at Royal Bank of Canada. Most recently, Quirke spent seven years at African Century Ltd., a London based private equity company focusing on investments in Sub-Saharan Africa, where he was Head of Finance.
C5 has seen great growth over the last year, including carrying out acquisitions such as ITC in November 2016 and fundraising with Reduxio in 2017. It has also further extended its international operations.
Most notably, it opened a Washington D.C. office and PeaceTech Accelerator programme in 2017, and has continued to run its Bahrain-based accelerator, concentrated on best-of-breed cloud computing start-ups. C5 also has operations in Luxembourg and across Europe. During this exciting period of growth, Robert will be overseeing the strategic scaling of the central C5 finance function in line with the multi-jurisdictional nature of the Company's business.
Robert Quirke said:
I'm very pleased to be joining C5 at such an interesting time for the company. There are a number of opportunities presented by the international nature of C5's activities and this brings with it a need to ensure that financial processes and operations are scaled to match this. It is an exciting opportunity and I'm looking forward to working with the team.
Andre Pienaar, Founder, C5 commented:
We're pleased to welcome Robert to C5. As the industry we operate in garners more and more attention, we are growing swiftly to take advantage of the opportunities. Robert has great experience in managing finance functions across geographies and will be a valuable addition to the team as we seek to continue and properly coordinate our growth trajectory internally.
Robert began his duties in June 2017.