Anova Technologies, an international carrier and market data provider, has just announced a collaboration with Beeks Financial Cloud Group Plc, a low-latency Infrastructure-as-a-Service (IaaS) provider for financial markets, to deploy microwave connectivity between the NY4 and DC3 data centers.

The joint offering will provide Beeks' clients, including foreign exchange (FX) traders, cost-effective and ultra-low latency connectivity over a robust wireless network that is double the size of most other commercially available routes.
As FX trading continues to mature, microwave connectivity and the significant latency savings it provides continue to push the market forward," stated Joe Hilt, Vice President of Sales and Marketing, Anova Technologies. "Anova's ability to provide ultra-low latency connectivity and high availability over our wireless network has proved beneficial to many asset classes. Beeks Financial Cloud and its depth of FX customers is a perfect partner for Anova to provide these critical latency savings to the FX market.
The NY4 data center is a major hub for spot and forwards on FX and increasingly for cryptocurrencies, while the DC3 data center serves futures on FX as well as cryptocurrencies. Linking these two liquidity centers on behalf of Beeks Financial Cloud marks Anova's first deployment of its ultra-low latency wireless network in service of the FX asset class.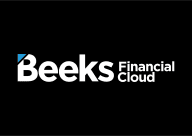 Beeks is extremely pleased to work with Anova to the benefit of our mutual clients," commented Des Peck, Commercial Director, Beeks Financial Cloud. "We are continuing to look for other locations where working with wireless partners in this fashion makes sense as an option, with the goal of providing greater opportunities for our customers.