LeapRate Exclusive… LeapRate has learned via regulatory filings that shareholders of online gaming and trading giant Playtech PLC (LON:PTEC) have rejected a resolution put forth by the company's board of directors, to issue a one-time grant of 1.5 million Playtech shares to CEO Mor Weizer.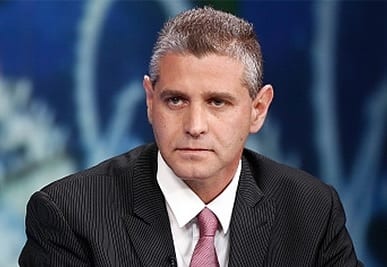 Weizer has been CEO of Playtech since 2007.
The shareholder vote for the grant was 44% for, and 56% against.
The value of the rejected grant, at current share prices, was £14.7 million (USD $19 million).
The other main resolution out to shareholders by the board, the company's overall Remuneration Policy, passed handily by an 84-16 ratio.
Apparently the Playtech board was disappointed (and surprised) by the 'no' vote. The Board indicated that it will now reflect on the feedback received during the consultation and voting process, and will update shareholders in due course.
While not unprecedented, it is certainly somewhat unusual for shareholders in a company like Playtech – especially one performing well – to reject a proposal (really, a suggestion) made by the company's board. Playtech shares hit an all-time high on £9.82 of Wednesday, after the company indicated yesterday that both its Gaming and Financial divisions were performing well into 2017.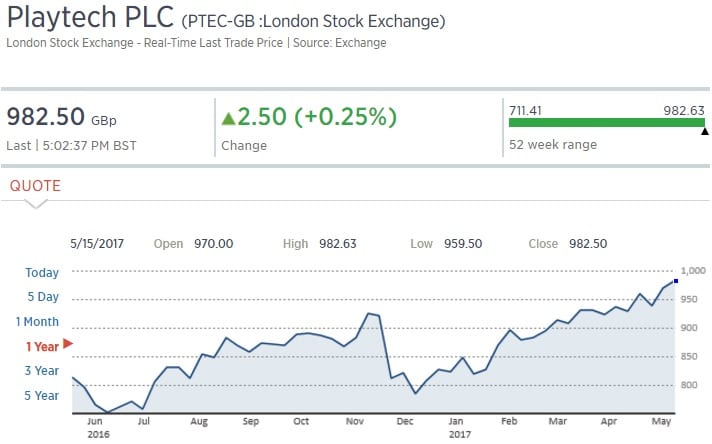 Playtech one-year share price graph. Source: CNBC.