Japanese online trading company Monex Group Inc. (TYO:8698) has reported its monthly business metrics for the month of February 2017, indicating a general decrease in activity from January.
Overall at Monex, the number of Daily Average Revenue Trades (DARTs – the number of trades and transactions per day which generate revenue) was 262,809 in February – down 4% MoM.
In Monex's OTC FX business, average trade value per business day was down 21.5% to ¥155.8 billion. The number of active FX accounts was down slightly to 65,441 from 66,058 in January.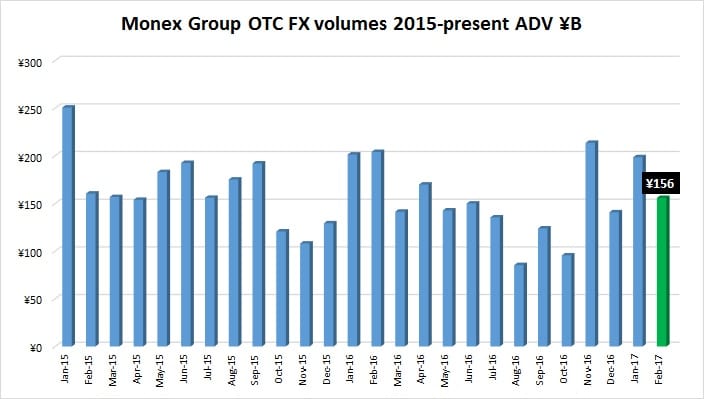 To see the complete Monex disclosure report for February 2017 click here (pdf).