Global forex broker Gain Capital Holdings Inc (NYSE:GCAP), which operates the Forex.com retail and GTX institutional FX brands, has announced that Joseph A. Schenk, a current independent director of GAIN Capital, was appointed Chairman of the Board of Directors. Mr. Schenk replaces Peter Quick, who will resign as Chairman effective September 27, 2017. Mr. Quick will remain active on the board as an independent director.
In addition, the Company added a new independent director, Alex Goor, former Chief Information Officer of Interactive Data Corporation, effective on the same date.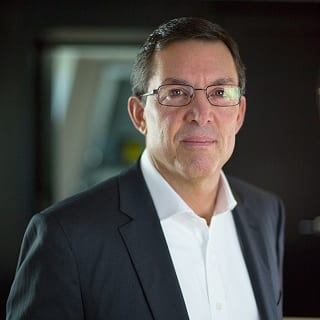 Glenn Stevens, CEO of GAIN Capital said:
Joe Schenk has been an integral member of our board since 2008 and we have confidence that his leadership and deep understanding of our business will help drive long term strategic growth. The Board joins me in thanking Peter Quick for his dedication to our company over the past seven years in his role as Chairman and are pleased that he will continue to support us as an independent director. Additionally, we welcome Alex Goor, an experienced financial services industry executive, who has helped leading companies evolve and increase in value over time through both organic and inorganic growth strategies.
Joseph Schenk has served as a member of the GAIN Capital board of directors since April 2008. Presently, Mr. Schenk is a Managing Director at Westaim Corp, a Toronto-based investment firm. Prior to Westaim, Mr. Schenk worked with The Carlyle Group as a senior advisor beginning in 2012. Prior to that, Mr. Schenk served as chief executive officer of First NY Securities, LLC, a principal trading firm, beginning in June 2009. From June 2008 to March 2009, Mr. Schenk served as chief executive officer of Pali Capital, Inc., a financial services firm. From January 2000 until December 2007, Mr. Schenk served as chief financial officer and executive vice president of Jefferies Group, Inc., a full-service investment bank and institutional securities firm. Mr. Schenk also held various senior management roles at Jefferies beginning in 1997.
Alex Goor has spent 20 years building electronic financial markets. He has held both technical and general management leadership positions across a range of market leading, innovative companies.  Alex began his career as the Chief Strategy Officer of Datek Online Holdings Corporation, where he supervised all business development efforts. After Datek, Alex became co-CEO and CIO of Instinet, an institutional agency brokerage servicing the largest global asset managers, where in 17 months he and his team increased the firm's value 6 times. From 2010 to 2015, Alex was the Chief Information Officer of Interactive Data Corporation (IDC), a Silver Lake and Warburg Pincus portfolio company. In 2015, the group sold IDC to ICE/NYSE for $5.3 billion.