FX brokerage group Gain Capital Holdings Inc (NYSE:GCAP) has just reported its operating metrics for the month of December 2017, and the results for the final month of 2017 don't look so good – retail volumes are at their lowest level since 2013.
However December is often a bad measure of overall activity, since it includes the holiday season. GAIN Capital also introduced cryptocurrency trading at the end of December, which is likely to positively affect their volumes going forward.
Institutional FX volumes dropped from $267.7 billion to $216.2 billion, down 19% MoM.
Forex.com and City Index retail FX trading volumes were also down to $163.6 billion in December, versus $207 billion in what was a fairly strong November showing.
Gain Capital's monthly volumes can be seen in the table below: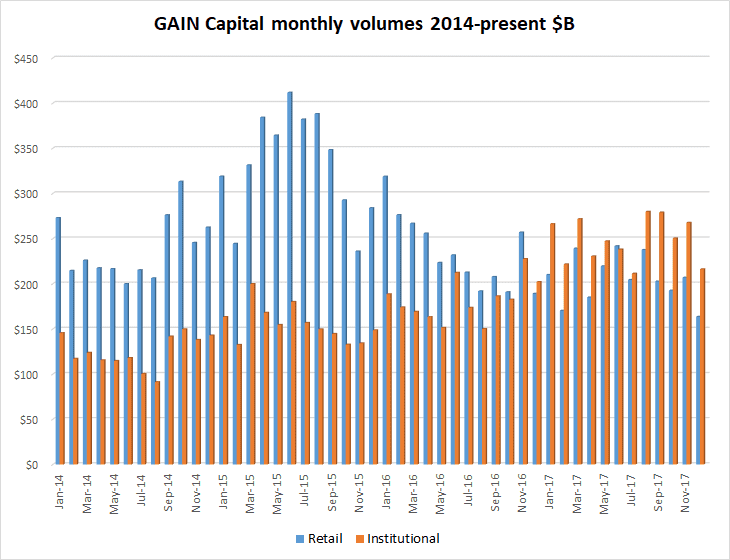 The complete GAIN Capital monthly report for the month of December 2017 can be seen here.