Retail forex broker Gain Capital Holdings Inc (NYSE:GCAP) today reported its operating metrics for the month of May 2017.
OTC Trading Volume at Gain's Forex.com Retail FX unit was up 19% from April's $185.0 billion, to $219.5 billion in May.
Active OTC Accounts were slightly up to 135,070.
ECN Volume made 63.2% YoY jump to $247.2 billion.
ECN Average Daily Volume was $10.7 billion – up with 55.1% YoY.
Number of Futures Contracts was 528,199 last month.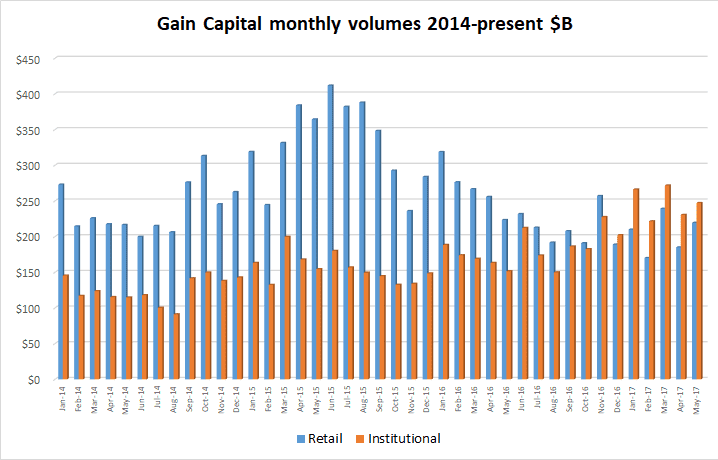 This operating data is preliminary and subject to revision and should not be taken as an indication of GAIN's financial performance. GAIN undertakes no obligation to publicly update or review previously reported operating data.
To see the official volumes report, click here.