LeapRate Exclusive… LeapRate has learned from sources in Israel that Adv. Nizar Alemi has been arrested for tax evasion, involving foreign Forex brokerage companies and bank accounts which he declined to report to local tax authorities.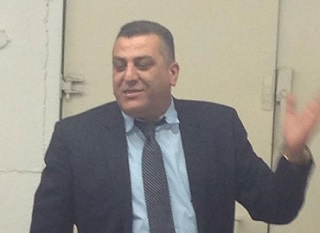 Mr. Alemi was the owner of IBCFX, which for a number of years was a popular Retail FX brand formally based in New Zealand. IBCFX and the website ibcfx.com were shut down a few years ago amid allegations of fraud, and as the company was added to investor warning lists in New Zealand and Hong Kong. IBCFX had registered a UK arm during its growth phase, called IBC Markets Limited with Mr. Alemi as its sole director, but was shut down in 2014.
Mr. Alemi comes from a prominent Arab-Israeli family. He himself is a popular and well known lawyer in Israel, a member of Israel's opposition Labor Party, and has been in the past a candidate for the Knesset parliament for the party. His wife Jihan is the daughter of Labor party member and former Deputy Health Minister Nawaf Massalha, who in 1992 became the first Muslim Arab to hold a ministerial position in the Israeli government.
Mr. Alemi had asked the court to seal his identity following his arrest, which was originally granted given that he is still considered a candidate in the upcoming Labor Party primaries. However the gag order was later rescinded by the presiding judge Eyal Cohen.
According to court documents, Mr. Alemi was arrested on September 11 and remanded for three days, before being freed on bail. He stands charged with hiding at least €3 million in income from Israeli tax authorities. He allegedly hid his ownership of at least six foreign companies involved in FX brokerage, and three foreign bank accounts from the tax authorities.