Euro/Dollar Dust Settles At 1.0937
The euro gapped higher against the dollar over the weekend and rallied all the way towards the level of 1.937 after the French elections results. This is the point where the dust has settled and only a few traders are willing to keep the risk on the table beyond this trade.
We do think, that the current trade still has a potential to break above this level and there are chances that we break the level of 1.10. But, in order for the current momentum to continue, we need to stay above the 200-day moving average. That would assure traders that there is enough momentum in this trade.
If we break below the 200 day, moving average, the odds are skewed in a favour that we could close the weekend gap and the price could find the support near the 50-day moving average.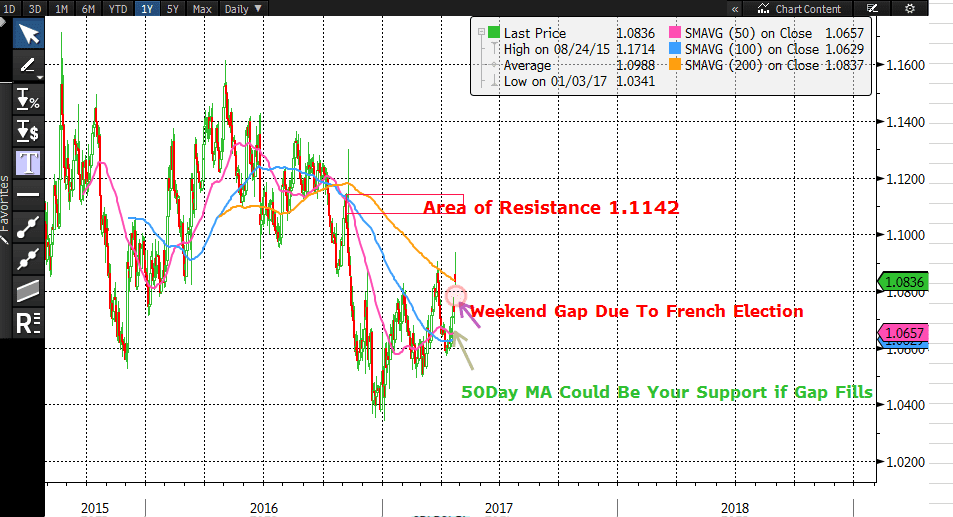 If we drill further down into the importance of the weekend gap for the euro/dollar pair, it shows that this was the widest gap from its previous close since the invention of the common currency. Nonetheless, the significant factor is the close of the candle which we mentioned above.