The Cyprus regulator CySEC has just issued a consultation, mirroring ESMA's last year restrictions on the marketing, distribution and sale of contracts for difference CFDs.
LeapRate reminds that in April the Dutch AFM has also made some changes regarding the marketing, distribution or sale of Binary Options and CFDs to retail investors in and from The Netherlands.
Since 2015, CySEC has imposed record financial penalties on its regulated entities found to be in non-compliance with the legislation and has revoked 9 CFD licenses altogether.
In addition to the enforcement measures CySEC has introduced additional requirements since 2017. This included enforcing a predetermined leverage limit of 1:50 for all non-professional investors; a requirement to protect investors from negative balance protection; banning the provision of bonuses encouraging investors to invest in complex financial instruments, and guidelines for the proper management of conflicts of interest.
In February 2019, CIFs providing investment services in CFDs under a limited scope licence were required to revise their risk transfer arrangements. The regulator also imposed additional capital requirements on CIFs providing CFDs, based on the geographic location of the entities to which the market risk is transferred.
In line with ESMA's temporary intervention measures are due to lapse for the final time in July 2019 – CySEC proposes to permanently introduce national product intervention measures (NPIMs), the majority of which replicate the ESMA measures.
LeapRate reminds that the new rules, formalized by ESMA in late March 2018, came into effect:
Binary Options – from July 2, 2018 – a prohibition on the marketing, distribution or sale of binary options to retail investors.
CFDs – from August 1, 2018 – a restriction on the marketing, distribution or sale of CFDs to retail investors. This restriction consists of: leverage limits on opening positions; a margin close out rule on a per account basis; a negative balance protection on a per account basis; preventing the use of incentives by a CFD provider; and a firm specific risk warning delivered in a standardised way.
CySEC's measures, which are subject of the consultation, include:
Introducing a margin close out when a client's funds fall to 50% of the margin needed to maintain their open positions on their CFD account;
Introducing a negative balance protection per account basis, so that retail clients cannot lose more than the total funds in their trading account;
Prohibiting firms from offering cash or other inducements to encourage retail clients to trade; and,
Requiring firms to provide standardised risk warnings informing potential clients the percentage of the firm's retail client accounts that make losses.
Accordingly, CySEC is proposing to introduce stricter leverage limits for retail clients falling within the 'grey area' of the target market, and affording slightly higher leverage limits for retail clients falling within the upper tier of the positive target market.
CySEC intends to adopt permanent National Product Intervention Measures on Binary Options, which will be the same as ESMA's measures, without any pubic consultation on the subject matter. An official statement will be issued once the measures are formally adopted.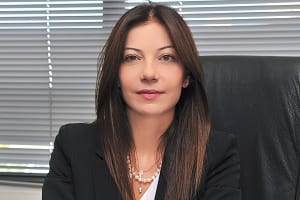 Demetra Kalogerou, Chair of CySEC, commented:
Following over four years of intense regulatory action by CySEC, the standard and conduct of Cyprus Investment Firms marketing, selling and distributing retail contracts for difference has increased significantly. Temporary product intervention measures set across Europe have supported CySEC's own efforts to enhance investor protection.

As this guidance is transposed into law alongside additional national measures and restrictions set by CySEC, our consultation with investors and the industry will provide opportunity for feedback on what we see as the fundamental new rules of engagement. Whilst the consumer demand for high risk, speculative trading products shows no sign of decreasing in Europe, Cyprus Investment Firms must continue reforming their business models to ensure investors are adequately protected.
Appendix of full proposed leverage limits:
Type of Underlying Asset
CySEC Proposal
ESMA's Threshold
Initial Margin Protection
Leverage Limit
Initial Margin Protection
Leverage Limit
Major Currency Pairs
5%
20:1
3,33%
30:1
Non-major currency pairs, gold and major indices
10%
10:1
5%
20:1
Commodities other than gold and non-major equity index
20%
5:1
10%
10:1
For individual equities and other reference values;
50%
2:1
20%
5:1
Crypto assets
100%
1:1
50%
2:1
Retail clients falling within the positive target market should pay the following initial margin protection of the notional value of the CFD (i.e. leverage limits):
Type of Underlying Asset
CySEC Proposal
ESMA Limits
Initial Margin Protection
Leverage Limit
Initial Margin Protection
Leverage Limit
Major Currency Pairs
3,33%
30:1
3,33%
30:1
Non-major currency pairs, gold and major indices
5%
20:1
5%
20:1
Commodities other than gold and non-major equity index
10%
10:1
10%
10:1
For individual equities and other reference values;
20%
5:1
20%
5:1
Crypto assets
100%
1:1
50%
2:1
Retail clients falling within the upper tier of positive target market should pay the following initial margin protection of the notional value of the CFD (i.e. leverage limits):
Type of Underlying Asset
CySEC Proposal
ESMA Limits
Initial Margin Protection
Leverage Limit
Initial Margin Protection
Leverage Limit
Major Currency Pairs
2%
50:1
3,33%
30:1
Non-major currency pairs, gold and major indices
3,33%
30:1
5%
20:1
Commodities other than gold and non-major equity index
5%
20:1
10%
10:1
For individual equities and other reference values;
10%
10:1
20%
5:1
Crypto Assets
50%
2:1
50%
2:1