ASX Group just announced its September volumes report.
The value of ASX-listed stocks, as measured by the All Ordinaries Index, fell 0.5% in September 2017. This performance was similar to other major markets, including Singapore down 1.7%, Hong Kong down 1.5% and the UK down 0.8%.
Germany was up 6.4%, Japan up 3.6% and the US up 1.9%.
Volatility measures for the Australian equity market remained relatively low in September:
Volatility (as measured by the average daily movement in the All Ordinaries Index) was 0.3% in September, down on the previous month (0.4%).
Expected future volatility (as measured by the S&P/ASX 200 VIX) in September was an average of 12.7 (compared to 13.5 in August).
Listings and Capital Raisings
In September 2017, total capital raised was $8.0 billion, up 139% on the previous corresponding period (pcp).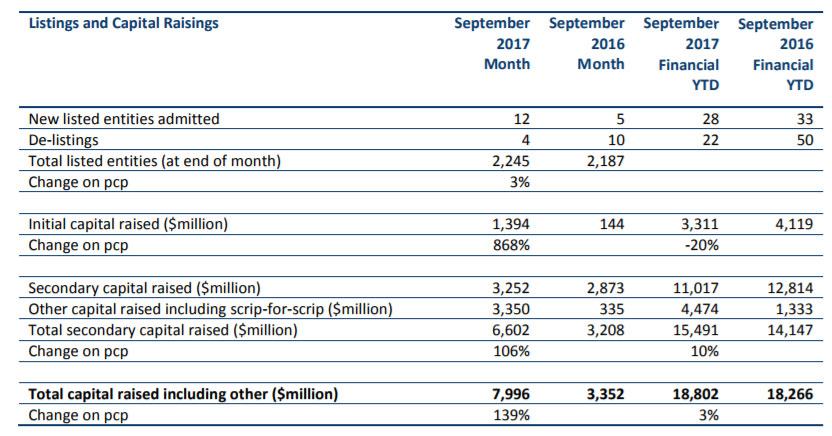 The complete monthly results of the exchange can be seen here.