ActivTrades' Market Analysts have prepared for LeapRate their daily commentary on traditional markets for August 8, 2019. See details below:
---
FOREX
It was a turbulent start to the week, which saw the Yuan break the 7 to $1 level, as well a sharp rise of traditional safe haven currencies, like the Yen and the Swiss Franc, against other majors. Today we are experiencing the proverbial calm after the storm, and all major currency crosses are nearly flat. It is worth mentioning that, despite the apparent tranquillity, the market sentiment still favours traditional refuge assets, as international trade tensions continue to cast long shadows over the growth prospects of the global economy and threatening a global recession.
Ricardo Evangelista – Senior Analyst, ActivTrades
GOLD
Gold hit a new 6-year top yesterday, confirming the huge bullish pressure, as investors are seeking safe assets in this intricate geopolitical scenario. Trade tensions, currency war, dovish central banks and fears of an economic slowdown are the main reasons behind this rally. Despite this, there are elements that could curb this enthusiasm. For example, any reconciliation signal between Trump and China could send investors back to riskier assets. This situation has become risky for Trump too, so we cannot exclude this scenario. Moreover, the area $1,500-1,530, was, between 2011 and 2013, an interesting support area and there are good chances that could represent a resistance level now. Of course, a lot will depend from the news related to the trade war.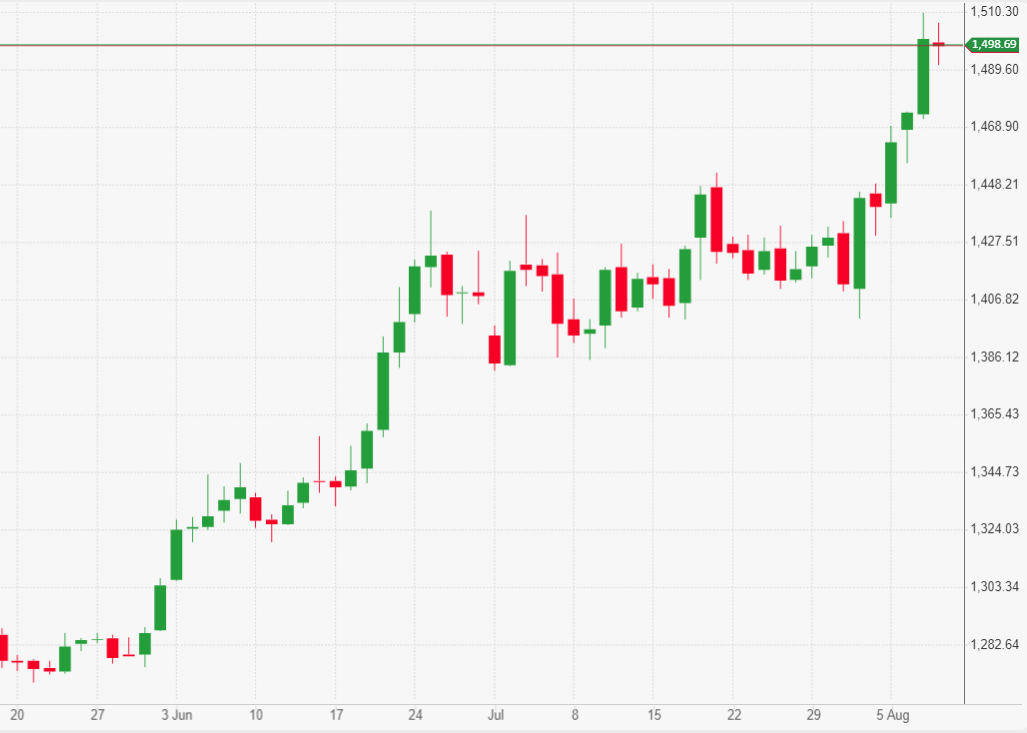 Carlo Alberto De Casa – Chief analyst, ActivTrades
OIL
Oil continued its decline in the last few days and is now heading towards the important psychological threshold of $50. The main reason behind this fall is the escalating trade war between the US and China, which casts further uncertainties about the already weak growth prospects of the global economy, which is likely to in turn contribute to reducing demand for energy. Also, the latest figures released by the EIA, showed an increase of inventories to 2.835 million barrels, confirming the negative momentum for crude. Only in the last few hours, thanks to a temporary slowdown of the risk-off pressure on markets, we have seen a rebound but it still appears relatively weak. There are good chances to see, in the next few days, further tests to the support level of $50/51, where buyers will have to prove their willingness to change the trend if they want to avoid another fall to $45 and $42 as it happened in December last year.
Carlo Alberto De Casa – Chief analyst, ActivTrades