Broker technology and platform solutions provider Leverate has reported that over the course of 2017, trading volume for the Bitcoin-US Dollar currency pair BTCUSD grew exponentially, eventually superseding the volume of all other individual forex pairs at brokers running its platform.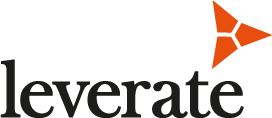 Furthermore, this growth of interest in Bitcoin CFDs has contributed to increasing the cumulative amount of trading executed via the Leverate trading platform.
Expert analysts within Leverate noted that while the volume of all major currency pairs remained fairly stable throughout the year, the BTCUSD pair experienced an explosion in volume. In January 2017 trading volume for BTCUSD constituted just 0.47%, however as the trend to trade off Bitcoin continued to culminate throughout 2017, a total trading volume of 6.36% was recorded in July and then finally reached its peak in the month of December, representing an incredible 42.5% of total volume.
As the year progressed Bitcoin continued to increasingly overshadow the entire forex industry, despite the volume of all other instruments remaining fairly stable. The primary EURUSD pair went from representing 54.77% of all trades in January to 32.32% of all trades in December. The other major, the GBPUSD pair went from 24.24% in January, to representing only 17.14% of volume in December.
Yet, interest in Bitcoin has not served to compromise the willingness to trade in more established forex instruments. Bitcoin CFD trading has not come to the detriment of any of the major currency pairs, be it EURUSD, GBPUSD or USDJPY. On the contrary, total trading volume increased by 30% over the course of 2017.
Leverate's in-house analysts went on to note that:
Other dominant crypto coins, such as Ethereum, Ripple, and Litecoin, also enjoyed a month-on-month rise in increasing volume. With such a fantastic precedent now set, we are thrilled to enter 2018, as we expect Crypto volume to keep increasing accordingly.