Fullerton Markets today announced the acceptance of Bitcoin as a new funding method for client deposits.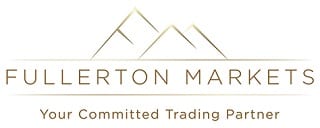 Mario Singh, CEO of Fullerton Markets, commented:
We have had loads of requests over the last couple of months to integrate a payment processor which accepts Bitcoin. Interestingly enough, the requests have not dropped despite Bitcoin falling over 50% in the last one month alone.
When asked about the benefits of Bitcoin funding, Singh added:
Firstly, the deposit process is instant with no delays compared to a normal wire transfer. Next, all transactions are universally verified by blockchain technology with no handling of sensitive personal information. This adds to the security of the payment and the protection of personal data. We don't charge deposit fees as well – the only fee clients pay is the mining fee which goes directly to the Miners.
Mario Singh remains upbeat that Bitcoin funding will see a huge uptick at Fullerton Markets, despite current market conditions. Over USD100 billion was wiped off the global cryptocurrency market in 24 hours last week over worries on tighter regulation possible manipulation. Japanese exchange Coincheck was compromised after hackers ran off with over USD500 million worth of a cryptocurrency called NEM.
I'm really pleased that the team worked hard to integrate Bitcoin funding to add to our other payment options. To get this up before the upcoming Chinese New Year celebrations all over Asia is a bonus.
While Bitcoin is mainly seen as something to speculate on, it is also a popular funding currency especially for people in places where it is difficult to move hard currency around, such as China.