LeapRate Exclusive… LeapRate has learned via court filings made in Israel (see source below) that the country's highest court has rejected an appeal made against the new Binary Options ban legislation.
As such, Israel's Binary Options ban law takes effect today, January 23, 2018, as planned. All Binary Options activity, from offering binary trades to clients, to providing technology and services to brokers offering Binary Options trading, becomes illegal and punishable by up to two years in prison.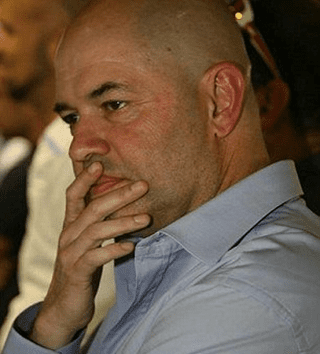 As we reported in late December, an appeal against the Binary Options law was made by Yossi Herzog, controlling shareholder in binary options group Yukom Communications Ltd. Herzog and Yukom have managed a number of binary brands over the years including BinaryBook.com and BigOption.com.
Herzog's appeal was based on claims that the law was too draconian, with Israel's legislators going too far in an over-reaction to public pressure in trying to deal with the many scams that have permeated the industry, by banning it altogether. Quotes from Mr. Herzog's appeal (translated from the original Hebrew) included:
I hope that the Supreme Court in Israel will stop the witch hunt for the exporters of services and technology that operate legally from Israel. These have supported thousands of families over the years, and have put billions of Shekels in taxes into the coffers of the state. The wild witch hunt being carried out by the Israel Securities Authority, which I and others are experiencing, does not distinguish between "weeds" and those who operate according to the law, which in turn gives a tailwind to criminal and extortionist elements.

This incitement has recently reached an extreme point, when it led to the arrest in the US of Ms. Lee Elbaz, the former CEO of Yukom. This arrest was a direct link to public pressure. It is a prize for criminal elements who falsified materials, stole information, and extorted undisturbed in creating a file against Ms. Elbaz. In this case the requested information has been transferred to the relevant authorities. I believe in the integrity of the Israeli court, which will protect my basic rights and will halt this dance of demons.
The Supreme Court apparently took Mr. Herzog's appeal seriously, and requested a response from the government to be made by early this year. That response was indeed made, under seal, by the requested deadline of January 17.
The Supreme Court then issued a very short ruling on Sunday, January 21 rejecting the appeal, stating that (translated from the original Hebrew):
After reviewing the request for an interim order, the Respondents' responses to the request and the reply on behalf of the Petitioners, I do not believe that the conditions for granting an interim order under the circumstances have been met. Therefore, the request is denied. (Signed, Justice Daphne Barak-Erez).
The rejection of Mr. Herzog's appeal means that the law – passed by the Knesset on October 23 – becomes effective today, i.e. three months later.
Most of the Binary Options platform and brokerage companies operating from Israel have anticipated today's date, and have either ceased operating, or moved their operations out of the country. Platform provider TechFinancials Inc (LON:TECH) moved Binary Options abroad, and sold its own in-house Binary brokerage brand OptionFair. Operations remaining in Israel were converted to Blockchain technology development, including work on Blockchain based online diamond exchange Cedex.com, which is currently pursuing an ICO.
The CEO of former TechFinancials rival SpotOption recently claimed that:
We are already outside the area of binary options, and I am considering closing the company.
SpotOption's Ramat Gan offices were the target of a raid last week by FBI investigators visiting Israel, as part of their ongoing fraud investigation of Lee Elbaz, former CEO of several Binary Options broker brands owned by Yossi Herzog's Yukom. SpotOption was the Binary Options platform supplier to BinaryBook.com and BigOption.com, two of the brands run by Yukom and Ms. Elbaz.
Lee Elbaz was arrested last September in New York's JFK airport after arriving on a flight from Israel, and has been held since under house arrest awaiting trial. She was detained because the companies she managed presumably broke US securities law by targeting and taking US clients. Her problems in the US could become more serious, which apparently is the target of the FBI investigators, if authorities are able to authenticate charges of wire fraud, in which the company supposedly conspired to defraud its clients.
The Israel Supreme Court decision rejecting the appeal against the Binary Options law can be seen below.