This following article was submitted by Michael Stark, market analyst at Exness.
---
Markets around the world seem to be set for another week of panic over the spreading coronavirus. Indices continued to lose value last week despite more emergency measures from a number of central banks; the dollar has made huge gains against most currencies.
Most major central banks cut their rates again last week. The Reserve Bank of Australia cut by another 0.25% and the Bank of England by 0.15%, taking their rates to their lowest levels ever. The Bank of Canada, the Norges Bank and Banxico each cut by 0.5%, and others like the Reserve Bank of New Zealand made even larger cuts.
The number of confirmed cases of covid-19 is now nearly 300,000 with over 12,000 deaths according to the WHO. While China seems to be on the road to recovery with factories reopening, many European countries are under strict lockdown. Data over the next few weeks will probably start to reflect significantly reduced economic activity in most countries.
Australian dollar-US dollar, four-hour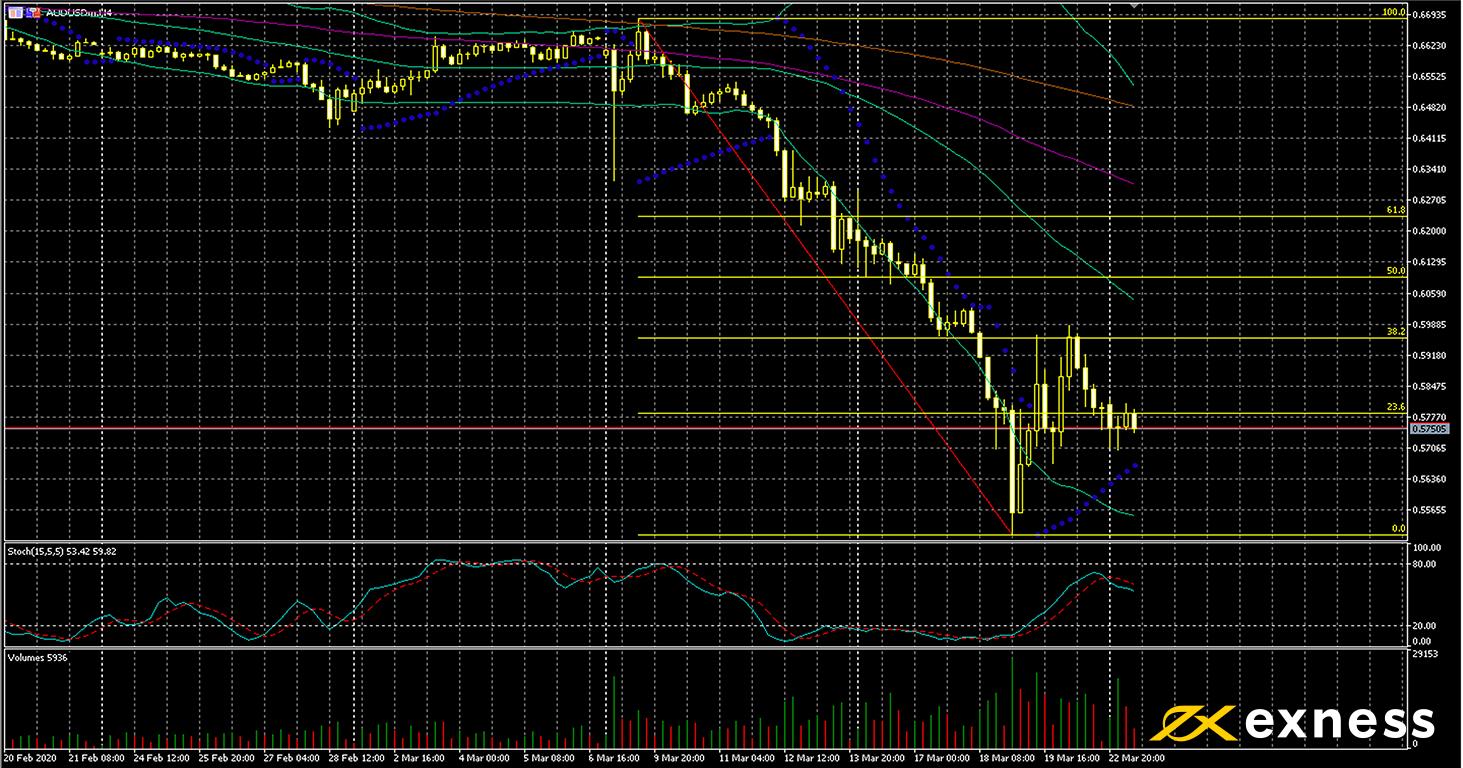 The Aussie dollar retraced upward somewhat towards the end of last week. On Friday AUS200 suffered some of its biggest daily losses since the start of the current crisis, losing about 6%. AUD is usually seen as one of the more risk-on instruments among major currencies, so it has generally lost strength in March in most of its pairs.