This article was submitted by Michael Stark, market analyst at Exness.
---
Brent Crude (UKOIL) has rebounded fairly strongly after last week's surprising move by OPEC+ to expand production in January. Generally, markets' initial worries about omicron seem to have been excessive, so demand might start to increase more significantly early next year if current expectations hold for a relatively mild disease.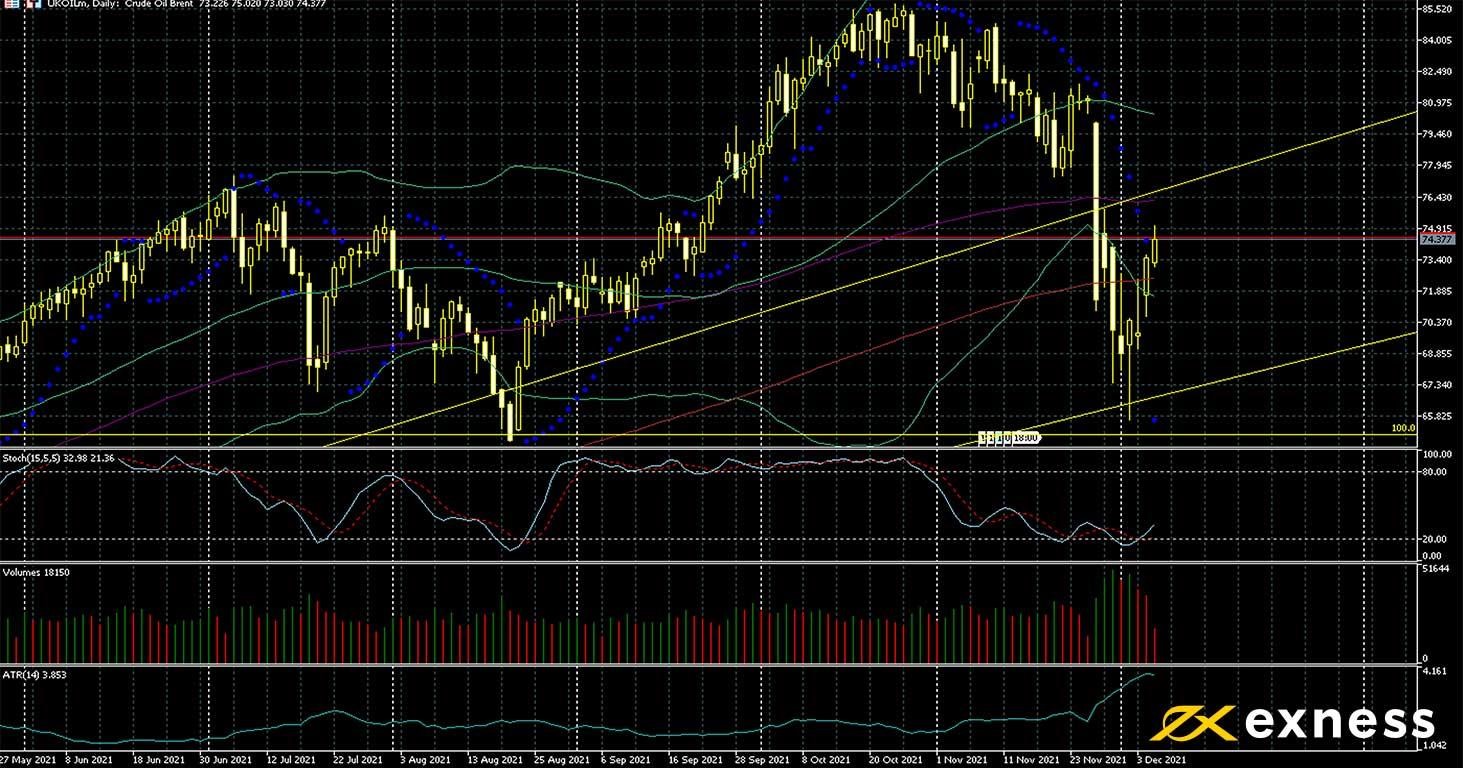 Large intraday losses on 2 December ended not far above the key support around the psychological area of $65, which is also just above the 100% weekly Fibonacci retracement. As evidenced by ATR around 3.85, volatility has increased enormously since the end of November, but a move back down to retest $65 isn't favourable in the immediate future.