Online trading and investment specialist Saxo Bank published its third quarter outlook for global markets and trading ideas for equities, FX, currencies, commodities, bonds, and a range of central macro themes impacting client portfolios.
Steen Jakobsen, Chief Economist and CIO at Saxo Bank said: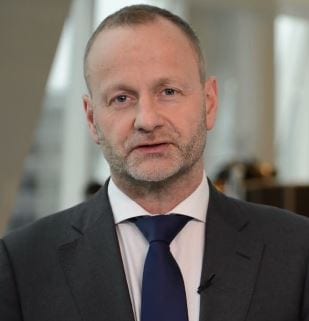 Starting with the Trump presidency – and with a breathtaking acceleration over the space of just a few months thanks to the Covid-19 pandemic – the world is being driven by self-interest, distrust and a game of us versus them in political circles as well as companies' supply chains.

This great turning away from world-spanning supply chains, plus an impulse shading towards autarky, will bring widespread reshoring and incentive programmes to produce domestically. The first areas in focus will be medical supplies, after the embarrassingly dire lack of preparedness nearly everywhere for what was arguably an inevitable pandemic. But the new need to measure political accountability in terms of national self-sufficiency in pivotal industries will mean that energy, food supplies and technology will all be declared "mission critical". Potential higher marginal costs for producing locally will prove less important than the political imperative to prove robust self-sufficiency. In short, prices will rise for nearly everything – and in real terms, not just through price inflation.
Jakobsen added:
The great irony is that although Covid-19 brings massive human and economic impacts, the even bigger risk is our response to the crisis. At best we are suspending market-based economies, at worst we are replacing them with state capitalism. That model can never ever win, as open markets are required to best drive price discovery, allocation of goods, innovation and even democracy."
As the world resets after the pandemic, Saxo Bank expects more pain to lie ahead for equities. Supportive monetary polices have brought fiscal and monetary institutions closer and the unprecedented stimulus has fostered speculation on a scale we have not seen since 2000. However, the S&P 500 recently had its worst session since March and the VIX has exploded higher, so the impact from Covid-19 is far from over.
Peter Garnry, Head of Equity Strategy, commented:
As we enter Q3, markets remain fragile. The VIX is indicating a very volatile summer, where Q2 earnings releases will finally reveal the real damage to the corporate sector and potentially give us a rough sketch of what's ahead.

Valuations have bounced back to levels where the risk-reward ratio is not attractive in a historical context. History suggests that there is a 33% probability, at current valuation levels, that the international equity investor will experience negative real rate return over the next ten years.
Strategy continued:
US equities generally have lower financial leverage than European companies, which is a positive in an uncertain macro environment. However, valuation is the key factor in explaining future returns, so with the historic outperformance of US equities combined with rich valuations we believe investors should begin to be overweight European equities – despite the political risks in the EU.