AccessFintech, the financial technology firm led by industry entrepreneurs Roy Saadon and Steve Fazio, has just announced that JPMorgan Chase & Co. (J.P. Morgan) has become an investor in its series A round, leading the way for participation by additional market participants. The investment, financial terms of which were not disclosed, was made following an initial seed round that was privately funded.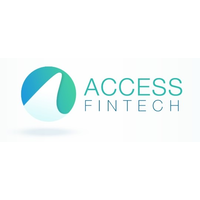 In addition to the investment, AccessFintech has also joined J.P. Morgan's exclusive In-Residence program – a program designed to assist emerging financial technology companies who are looking to solve real-world industry problems and deploy their solutions at an enterprise level. The program will enable AccessFintech to further test its technology at scale through collaboration between the two firms.
The funding round is focused on seizing the momentum generated by the strong market adoption of AccessFintech's risk and exception management services, further expanding account coverage, and accelerating AccessFintech's product roadmap.
AccessFintech's portfolio of products provides financial institutions with the benefit of shortened exposure time and a reduction in operational and technology costs. The Business Operations Centre provides exception aggregation services, while the Global Exception Network drives collaboration between parties – both peer-to-peer and client-provider relationships. AccessFintech's Sandbox is a mechanism for firms to try out new financial technologies without commitment and at a fraction of today's cost, thus reducing a significant barrier to entry for fintech firms.
We have been tracking AccessFintech's product evolution for some time and we think its ability to bring together different parts of the post-trade process into one aggregated view is technology that is long overdue in the industry," said Lawrence Waller, Global Head of Markets & Investor Services Operations at J.P. Morgan. "To progress further, they need the opportunity to work at scale and so they make a very natural fit for our In-Residence program, which encourages success through collaboration and the sponsorship of our senior management.
Roy Saadon, Founder and CEO, AccessFintech added:
We are thrilled that J.P. Morgan has added us to their investment portfolio. A strategic source of funding can provide a fintech company with credibility and market momentum well beyond the pure financial support. J.P. Morgan has been at the genesis of many successful industry platforms and initiatives, and the In-Residence program is an innovative vehicle for its engagement with fintechs. We look forward to working with the In-Residence team.