The XYO Network has announced the launch of the world's first decentralized location-verification oracle network. The XYO Network's ecosystem of crypto-location technologies combined with its protocols provide any location reliant markets with the ability to employ transactions dependent on time or location of delivery.
While Bitcoin and other popular cryptocurrencies are seemingly taking over the world, their current efforts in blockchain technology are confined to cyberspace. All modern blockchain, cryptocurrency, and tokens exist as economic tools for the underlying platform's economy, focusing solely on online applications rather than real world applications. Because of this, the XYO Network's main goal is to develop location-based technologies that connect the digital world to the real, physical world. To achieve this, XYO has created a successful location-based consumer product business with the purpose of getting Bluetooth and GPS tracking beacons out into the world. In doing so XYO has cultivated significant research surrounding location-focused blockchain technology, allowing it to expand to the offline world. The system's open-ended architecture for DApp development supports all blockchain platforms that possess smart contract execution.
XYO Network has a technological infrastructure that enables:
Smart contracts to access the real world by using the XYO Network's ecosystem of devices to determine an object's specific XY-coordinate
Users to employ applications that execute transactions in a smart contract
Geo-focused, consensus-building and trustless verification of location data
Certainty and accuracy in verifying an exact location of an object in real-time
Current use cases of the XYO Network span a wide range of industries which will be expanded to unlock an unlimited potential of real world solutions. Industries include e-commerce, medical care and hospitals, rental car agencies, commercial airline luggage logistics, insurance agencies, national security agencies, drone and package delivery systems.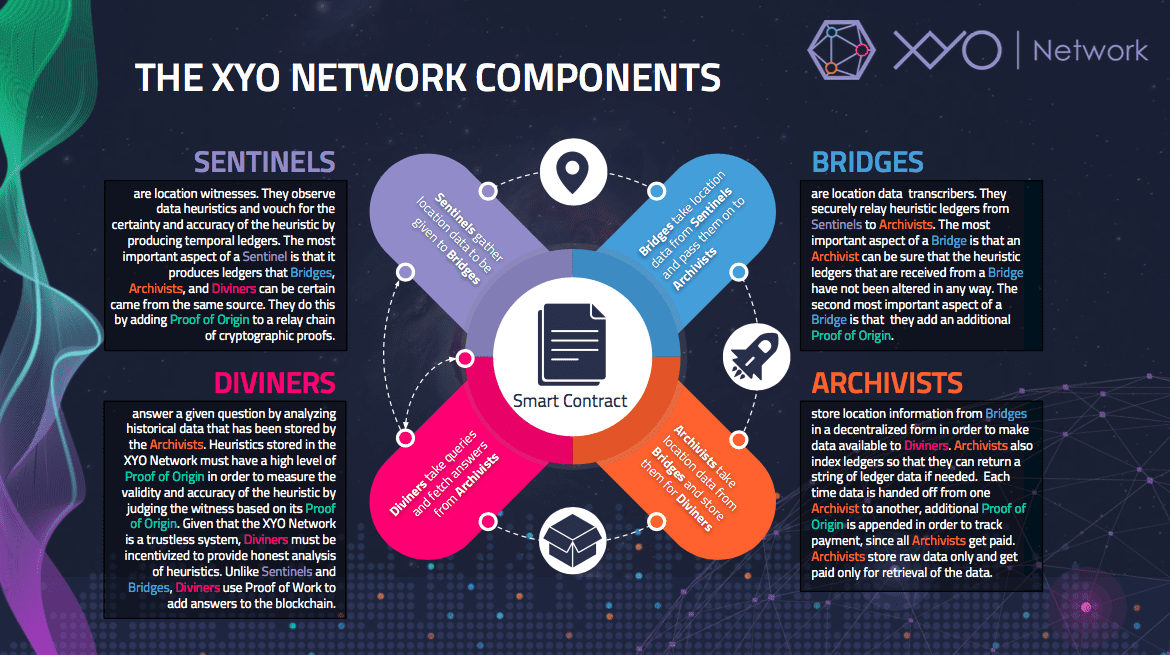 The XYO Network already has over 1 million devices circulating the world that provide location data to the network. The company's sponsorships and advisories cover a large breadth of professional fields and include innovative blockchain developers.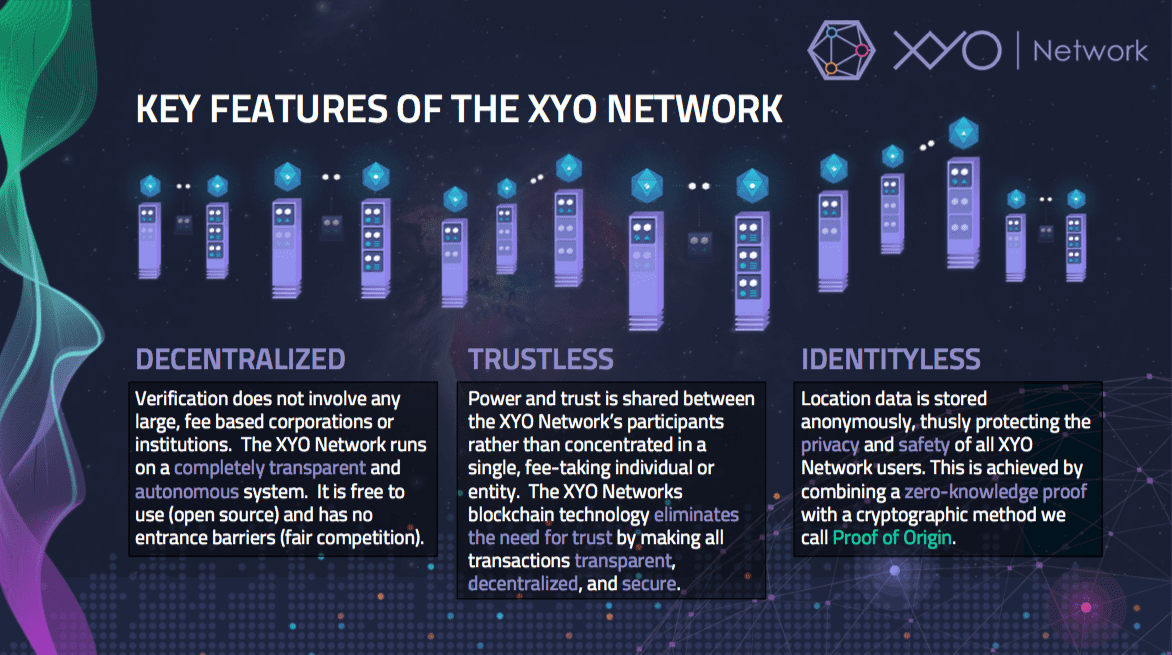 The XYO Network's ability to combine its location innovations with blockchain developments has led to one of the most exciting ideas in blockchain today," said XYO Network Founder Arie Trouw. "Our decentralized cryptographic-location network bridges the gap from the world of today to the world of tomorrow, and we are only scratching the surface. The XYO Network has opened up a new realm of possibilities, with infinite applications.