Nasdaq Commodities and Saxo Bank have announced a collaboration to offer small and medium sized companies (SME) in the Nordic region direct access to Nordic Power futures on Saxo's fully integrated trading and risk management platform.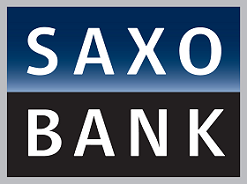 The addition of Nasdaq Nordic power products on SaxoTraderGO, offers Saxo's clients access to a liquid product at the most established power market in Europe. With Saxo, clients can hedge their energy and currency exposure with low barriers to entry.
For over two decades, Saxo's focus has been to develop and improve the 'one account' experience for its clients. Saxo's clients can trade the global markets from a single dashboard and have a clear view of their overall portfolio exposure across all asset classes in real-time.
Patrice Henault Global Head of Listed Derivatives and Index CFDs Sales at Saxo Markets said:
We are very pleased to partner with Nasdaq and leverage our technological prowess to make markets more efficient through innovation and provide access to products previously not available to SME clients in the Nordic region looking to hedge their power risk. We have seen a growing interest in our utility offering and are glad to be able to add Nordic energy to our offering, that thus far has focused on Dutch energy. We are looking to add more products in 2017.
Magnus Haglind, Head of Nasdaq Commodities, said:
Nasdaq Commodities welcomes Saxo Bank and looks forward to the introduction of a new segment of financial players to the Nordic power market. As part of our long term strategy we see this as a vigorous contribution in Nasdaq's position as an innovator and a textbook opportunity for SME clients and investors to enter the Nordic power market.
Mere details are available at https://www.markets.saxo/nordicpower.