Obviously November was quite a successful month for many companies. Another one to show off with great results is markets operator and provider of post trade risk mitigation and information services ICAP plc (LON:IAP).
Last month ICAP reported that EBS Volumes have made a slight jump with 2.6% from September's $81.7billion to October's $83.8 billion. But November just broke the record for best month for EBS Volumes since January 2015 with a rise of 52% YoY at $114.6B ADV!
US Treasury was also up with more than 45% YoY hitting $213.8 ADV.
US Repo was up 4% YoY.
See the complete graphic below: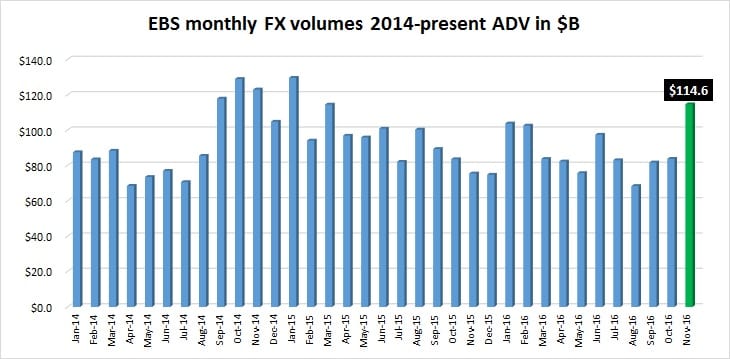 For more detailed information, click here.