On Wednesday there was a significant price move affecting the Japanese yen (JPY) during the early hours of the Asia trading day.
CLS Group has confirmed those spot volume movement observations, based on its extensive data set. This was particularly prevalent across US dollar (USD) Japanese yen and Australian dollar (AUD) Japanese yen currency pairs.
Between the hours of 22:00 to 23:00 GMT, based on the traded volume received by CLS, USD/JPY volume spiked at USD15.3bn.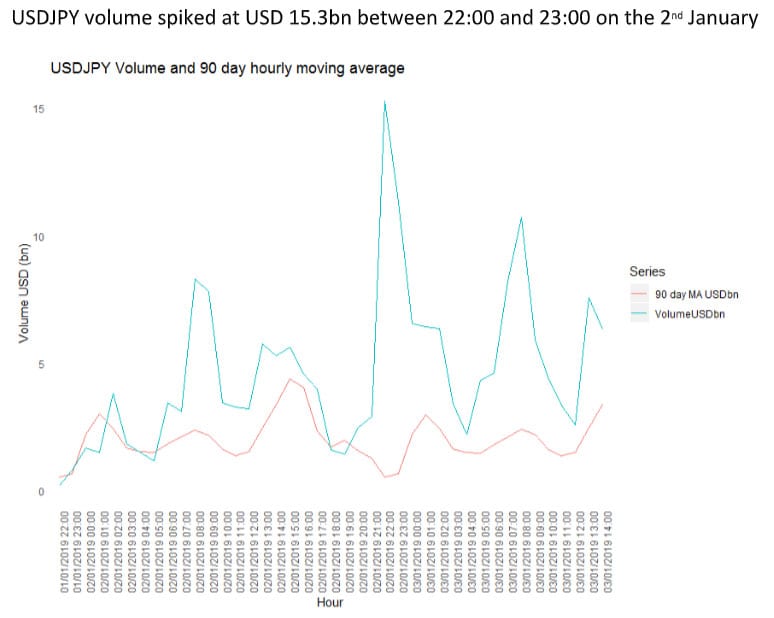 This was 29 times the normal volume during the hour. For the same hour, a similar spike took place on AUD/JPY volume to USD1.8bn, 34 times normal.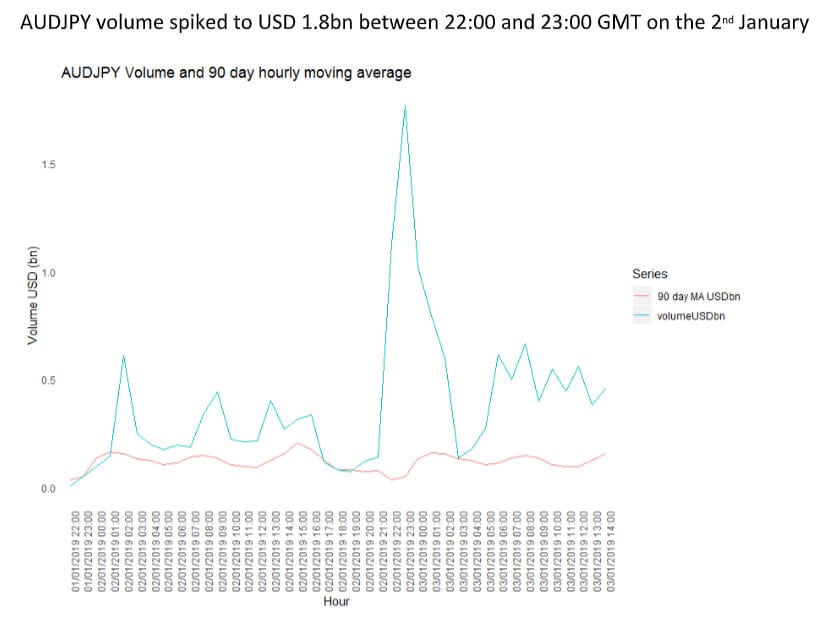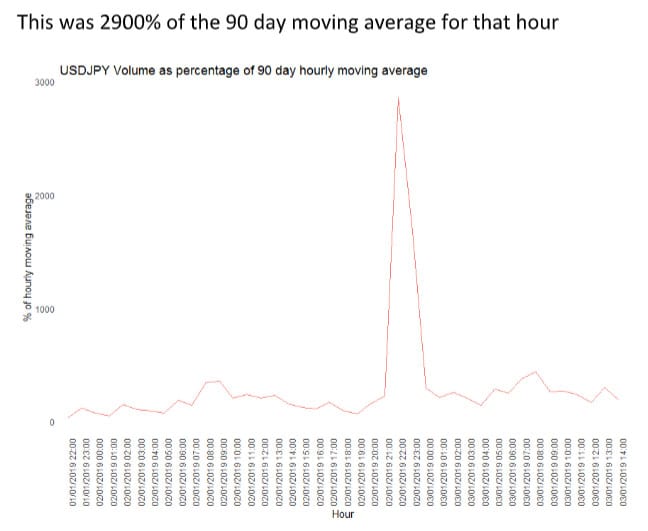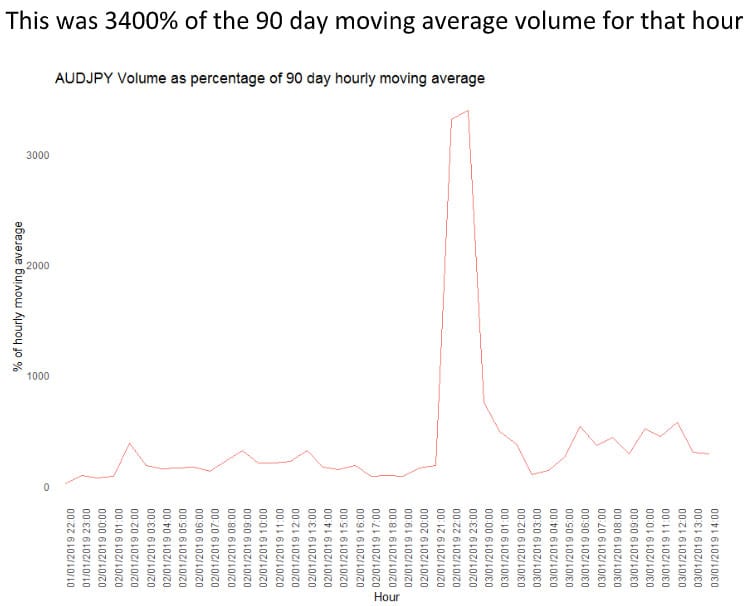 John J Hardy, Head of FX Strategy at Saxo Bank, commented today:
Two-way risks for JPY magnified over US jobs report – Charts have been ripped apart by the JPY flash crash, but conditions have quickly calmed here and the market may be more sensitive to positive news than negative news at this point.

Even if USDJPY is headed lower, an upside US data surprise and solid sell-off in US treasuries after the recent brutal rally could drive plenty of upside before a new sell-off sets in. This isn't to call the direction, but rather to point out the tactical two-sided risks. First pivot area is the overnight highs near 108.50 and then perhaps the weekly Ichimoku cloud areas around 109.50-110.00 and ultimately the 40-week moving average higher still. The next major chart area lower is the 105.00 area.

JPY is likely to remain the most volatile currency on swings in risk appetite. Watch out for USDJPY upside risks if the mood changes for a few session on US treasuries. If not, the 105.00 level in USDJPY is the important downside chart point.