GAIN Capital Holdings, Inc. (NYSE: GCAP) today reported certain operating metrics for the month of June 2017.
OTC Trading Volume at GAIN's Forex.com Retail Segment was $241.8 billion – up 10.2% from May's $219.5 billion. This marks the second consecutive month of healthy, double digit percent volume increases at Forex.com, at a time when many other brokers seem to be standing still.
ECN Volume in the company's Institutional Segment was $238.1 billion.
In Futures Segment:
Number of Futures Contracts was 582,598 – up 10.3% MoM. Futures Average Daily Contracts was 26,482, a rise of 10% MoM.
This marks the second straight month of healthy volume increases at Forex.com.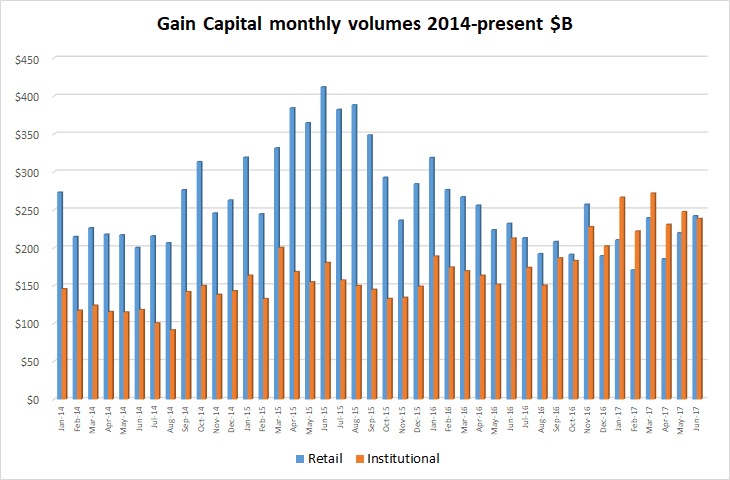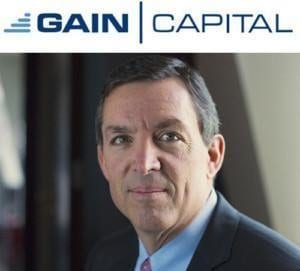 As we noted on our first quarter earnings call, market conditions and customer engagement improved during the second quarter as evidenced by the increase in average daily retail trading volume in the quarter to nearly $10 billion," remarked Glenn Stevens, Chief Executive Officer. "The widening of average trading ranges and increase in volatility during Q2 relative to prior quarter levels resulted in a significant improvement of our quarterly retail revenue capture to approximately $120 – $125 per million. As we move into the second half of 2017, we remain focused on executing on our key organic growth initiatives, launching platform enhancements and introducing new products and services aimed at increasing our market share and trading volumes across our global retail and institutional client base.