OTC Markets Group Inc. (OTCMKTS:OTCM), operator of financial markets for 10,000 U.S. and global securities, announced Condor Gold (LON:CNR), a UK based gold exploration company, has qualified to trade on the OTCQX Best Market.
Condor Gold begins trading today on OTCQX under the symbol "CNDGF."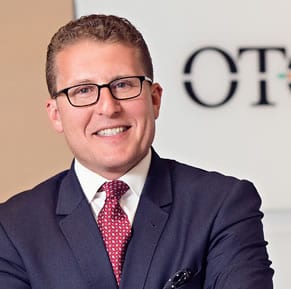 We are pleased to welcome Condor Gold to our market of investor-focused companies on our OTCQX market," said Jason Paltrowitz, Executive Vice President of Corporate Services at OTC Markets Group. "OTCQX provides a transparent, efficient U.S. trading market for international companies that seek to broaden their shareholder base in the U.S. without incurring the high cost and complexity of a U.S. stock exchange listing. We look forward to supporting Condor Gold in its continued growth as a publicly-traded company.
Mark Child, Chairman and CEO commented:
Condor Gold has been listed on the London Stock Exchange for 10 years and has drilled and completed the technical studies to prove the largest gold resource and reserve in Nicaragua. La India Project has a CIM Compliant Mineral Resource of 9.6Mt at 3.5g/t gold for 1,083,000 oz gold in the Indicated Category and 8.5Mt at 4.5g/t gold for 1,231,000 oz gold in the Inferred category. The Company is in the final stages of permitting a 2,800tpd processing plant, which has capacity to produce 100,000 oz gold p.a. at an all-in-sustaining cash cost of US$700 per oz gold. The OTCQX provides Condor Gold with a secondary market in the U.S. where there is a large pool of investors who invest in the gold exploration and development sector in the Americas.
Condor Gold was sponsored for OTCQX by Burns Figa & Will PC, a qualified 3rd party firm responsible for providing guidance on OTCQX requirements and recommending membership.
Condor Gold plc is a UK based gold exploration company with a CIM-compliant mineral resource of 2.32-million-ounce gold at 4.0 grams per ton (g/t) including a high grade open pit resource of 1.08 million ounces gold at 3.5 g/t on its 100% owned La India Project in Nicaragua.