More news from Bats to come, as Bats Europe just announced it will expand its European index franchise with the planned launch of 18 new regional European benchmark indices, which include the Bats Eurozone 50, Bats Nordic 40 and Bats Europe All Companies.
The new indices, which are planned to launch on 19 June 2017, bring further choice to the index market in Europe, providing investors and market participants with a real-time, high-quality, low-cost alternative to existing benchmarks.
The indices have performed closely in line with comparable benchmarks and are designed and managed under the same set of consistent Bats' rules used to create all of Bats' benchmark indices, valued using Bats' own market data and utilising the same start date and base value. This allows users to easily and accurately compare market, region and sector performance across Europe.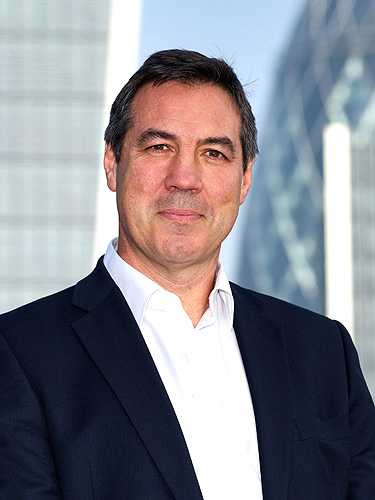 Mark Hemsley, President of CBOE Europe, said:
We've built a very strong foundation for our indices business since our launch one year ago and have been encouraged by the positive response and support we have from market participants looking for a better solution for their indexing needs.
Guy Simpkin, Head of Business Development, Bats Europe, added:
Launching these new regional benchmark indices enables us to provide customers with a single alternative solution to their benchmark needs across all European markets, with indices that are highly correlated with their peers, but systematic in approach and significantly less expensive to use.
The 18 new indices include the following regional indices, as well as 12 European sector indices:
Index Name
Ticker
(Price Return)
Description
Correlation since
launch with
peer benchmark
Bats Eurozone 50
BEZ50P
Largest 50 European companies by market cap, with primary listing in Euros
99.90%
Bats Eurozone All Companies
BEZACP
All constituents of Bats Europe National Market Indices (large cap), with primary listing in Euros
99.99%
Bats Europe 50
BEP50P
Largest 50 European companies by market cap, regardless of primary listing currency
99.56%
Bats Europe All Companies
BEPACP
All constituents of all Bats Europe National Market Indices (large cap)
99.98%
Bats Europe All Companies ex UK
BEPXUKP
Bats Europe All Companies index excluding UK index constituents
99.99%
Bats Nordic 40
BNORD40P
Largest 40 issuers from Finland, Sweden, Denmark or Norway by market cap
99.80%
Bats launched its index business in June 2016 and now offers 57 indices (calculated in both price and net total return) across 15 markets including 25 national indices, five pan-European indices, one pan-Nordic index, 24 sector indices (12 UK sector indices, 12 European sector indices), and two Bats Brexit 50/50 Indices.
A full list of Bats indices is available here.
In addition to existing multi-year discounts, Bats is introducing further discounts to licensees of multiple indices and announcing it will not apply an annual increase to its index fees this year.
Customers across Europe ranging from asset managers, retail and institutional investors, investment banks, vendors and media, are using Bats index data for various needs including benchmarking, analytics, product creation and real-time presentation of market performance to inform investors and traders.
The Bats Indices also provide a solution to participants needing to meet their regulatory obligations under Article 28 of the forthcoming Benchmark Regulations and under BCBS' Fundamental Review of the Trading Book (FRTB).
All Bats indices are currently available free of charge to media clients to distribute in real time. The indices are also free of charge to vendors and for benchmarking purposes.