Copenhagen based multi asset broker Saxo Bank has announced that it now offers clients access to trade the Ethereum Exchange Traded Notes (ETNs) issued by XBT Provider AB which were listed on Nasdaq OMX Stockholm stock exchange earlier this week.
As previously announced, Saxo Bank also offers clients access to two Bitcoin Tracker ETNs also listed on Nasdaq OMX Stockholm.
The four ETNs are traded without leverage and are available on Saxo Bank's multi-asset trading platforms, SaxoTraderGO and SaxoTrader.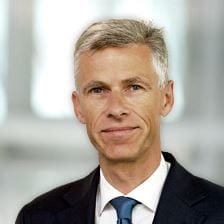 Claus Nielsen, Head of Markets at Saxo Bank comments:
We have increasing client demand for exposure to cryptocurrencies and I am very pleased that we can now offer clients exposure to both Bitcoin and Ethereum through Exchange Traded Notes. Cryptocurrency markets are still at an early development stage and we find that listed products like ETNs without leverage, offering high levels of transparency, are good ways to include cryptocurrencies in our multi-asset product offering spanning more than 35,000 instruments. We continue to follow the developments in cryptocurrency markets and expect to able to add more instruments to our offering going forward.
The past few weeks have been busy ones at Saxo Bank. As was first reported at LeapRate, China's Geely Group took over control of Saxo Bank while Finland's Sampo joined as a major investor. Geely and Sampo bought out existing shareholders TPG Capital and SinarMas. Geely Group now owns 51.5% of Saxo Bank, Sampo owns 19.9%.
Saxo Bank also inked a deal during September to expand in Italy, reaching an agreement with Banca Generali to establish an exclusive partnership to offer online trading and digital services.