EBS BrokerTec, a unit of NEX Group PLC (LON:NXG) (formerly known as ICAP plc), just shared its Electronic Market Volumes for the month of January 2017.
EBS Volumes were up 12.6% MoM to $93.2 billion ADV.
US Treasury was also up 17% MoM, though it dropped a bit compared to the same period last year – minus 12% YoY to be exact.
US Repo plunged 8% to $213.9 billion. European Repo was EUR 208.7 billion or up 15% MoM.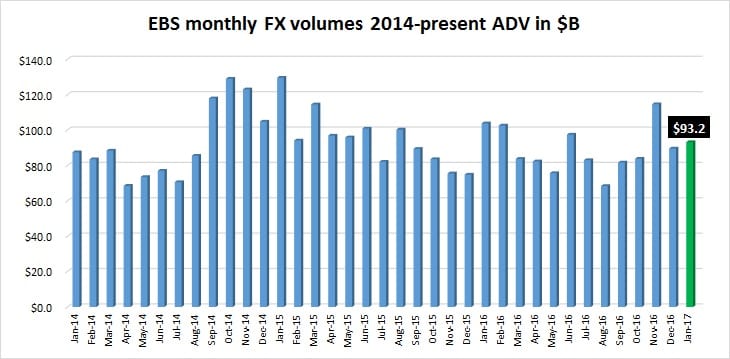 This marks a good start to the year for EBS, with volumes in January 6% above EBS's average volumes of $87.7 billion ADV during 2016.