Cobalt, the foreign exchange (FX) post-trade processing network based on shared infrastructure and high performance technology, just announced that it has secured a strategic investment from Singapore Exchange (SGX).
SGX's investment will support the continued expansion of Cobalt's footprint into the FX space, further accelerating technology development and build out of the team.
Cobalt's solution leverages highly optimised technology alongside an in-house immutability service based on distributed ledger technology (DLT) to deliver a shared back and middle office infrastructure that is scalable, secure and fast.
By creating a shared view of trade data, Cobalt frees up back and middle office resources from multiple layers of reconciliation; creating a 'golden' portfolio of FX transactions from which to provide multiple services.
The platform takes a fresh approach to financial infrastructure and has been developed to replace the dated middle and back office systems of today, which can be disorderly, inefficient, risk-laden and costly.
Adrian Patten, Co-Founder and Chairman of Cobalt, commented:
SGX's investment is testament to our innovative application of technology in the FX space. Our platform addresses pain points faced by almost every institution that trades FX: the unnecessary cost and risk associated with post-trade processing. Singapore is an important global hub for FX and we are delighted to welcome SGX on board as we continue to expand our footprint in the region.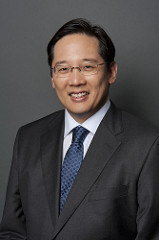 Michael Syn, Head of Derivatives at SGX, added:
We are pleased to be supporting this important FX market infrastructure, which is complementary to our growing FX futures business and a natural fit for SGX given our own commitment to product and platform innovation. We look forward to seeing Cobalt continue to gain traction in the global post-trade FX market as they pioneer FX technology development, delivering cost and risk mitigation benefits to market participants across the world.
Henry Ritchotte, Strategic Advisor to Cobalt, concluded:
Exchanges around the world continue to invest in the critical infrastructure underpinning financial markets. This collaboration between a major Asian exchange and an innovative firm that has developed a unique high performance, DLT solution is a major step forward in upgrading the systems our industry relies on to operate efficiently, safely and cost-effectively.