New Zealand based retail forex broker Fullerton Markets has announced the
hiring of ex-Bloomberg Strategist, Jimmy Zhu.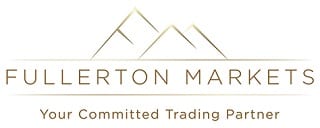 Coming on board Fullerton Markets as Chief Strategist, Jimmy Zhu was at the aforementioned Bloomberg for the past three years, covering a wide range of topics which included Forex, sovereign bonds and economic data. He was previously an economist at FXPRIMUS, based in Singapore.
Shared CEO of Fullerton Markets Mario Singh:
I am delighted to welcome Jimmy to our dynamic team. His experience in Bloomberg will add great value to our clients who need a wide range of analysis in both the fundamental and technical arenas.
As Chief Strategist at Fullerton Markets, Mr. Zhu's main roles will be to cover research on global economic data, write analytical reports for clients and provide weekly charting on a wide range of instruments.
On his decision to join Fullerton Markets, Jimmy Zhu had the following to say:
I have been very impressed with how Fullerton Markets has grown so substantially in their first year of business. I certainly see a lot of potential in how the company will scale new heights over the next few years. When the opportunity came to work with Fullerton Markets, I grabbed the chance.