Cboe Global Markets, Inc. (Cboe: CBOE) announced end of last last week plans to launch futures on the AMERIBOR® (American Interbank Offered Rate) interest rate benchmark on Cboe Futures ExchangeSM (CFE), subject to regulatory review.
The new futures are expected to launch on trade date August 16, in honor of the 42nd anniversary of the launch of Treasury bond futures.
AMERIBOR futures are expected to launch on trade date August 16 and will be cash-settled, designed to reflect the market expectations of either compounded daily annualized AMERIBOR interest or average simple daily annualized AMERIBOR interest.
Two AMERIBOR futures products will be initially launched: three-month and seven-day contracts, followed by other short-term products.
AMERIBOR, disseminated by the American Financial Exchange, LLC (AFXTM), is a transparent, transactions-based interest rate benchmark that represents market based borrowing costs.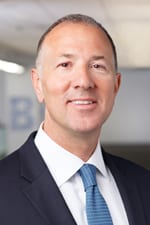 We are pleased to expand upon our existing collaboration with AFX to launch AMERIBOR futures," commented Ed Tilly, Chairman, President and CEO of Cboe. "We expect these futures to help banks, proprietary traders and other market participants achieve greater precision and accuracy when managing risk or executing interest rate trading strategies.

We are delighted to launch AMERIBOR futures at this time," said Dr. Richard Sandor, Chairman and CEO of AFX. "As our volume and membership continues to gain momentum and reaches critical mass, the launch of AMERIBOR futures is the natural next step that will provide market participants with the tools they need to manage their risk and seek trading opportunities. The inherently straightforward and transparent design of the AMERIBOR interest rate benchmark allows for ease of execution and spreading strategies between the cash and the futures markets.