X Open Hub Platform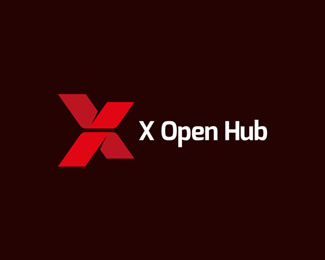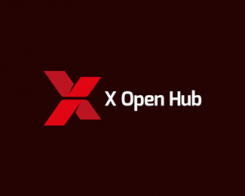 How does a broker or bank find the best forex platform solution, customised for their specific back-office needs? The management team at X Open Hub has been providing an answer to that question for more than a dozen years, both to entrepreneurs, and the heads of equity brokerages or banks. Their clients can then focus on marketing, customer acquisition and retention, and customer service issues, rather than be consumed by complex technical liquidity and software infrastructure problems in the back-office.
Outsourcing these complex issues to professionals, skilled in the trading marketplace, has gained considerable traction over the past decade within every aspect of the forex industry. During this period, X Open Hub has built an extensive network of over 100 partnerships that have benefited from its talents, in over 30 countries across Europe, Asia, Africa, and South America. Its clients include brokers, banks, start-ups, and hedge funds.
X Open Hub Product Offerings
The firm's Home Page wastes no time in broadcasting its primary benefits – multi-asset liquidity with tight spreads and quality execution from a leading technology provider. If you are looking for broad-based coverage in the market, X Open Hub offers deep liquidity for more than 3,000 tradable global instruments in foreign exchange, indices, commodities, shares and ETFs, and cryptocurrencies, via both liquidity providers and top crypto liquidity providers.
From a platform perspective, the firm has invested heavily in its own in-house proprietary trading platform, XOH Trader, which incorporates state-of-the-art features and trading tools. If your team wants to offer the very popular MetaTrader family of platform products, X Open Hub also offers a White Label MT4 program. Both systems' operating environments benefit from deep liquidity and swift order execution, which eliminates the need for re-quotes. The average execution time is 33 milliseconds, with re-quotes virtually unheard of, and slippage kept to a minimum.
X Open Hub Regulatory Status
Due to its extensive global footprint and physical presence in both London and Warsaw, X Open Hub holds its platforms and operations to a high regulatory standard, both falling into the category of regulated trading platforms. Its primary regulator is the Financial Conduct Authority (FCA) in the UK, but X Open Hub also complies with standards and regulations enforced by the Cyprus Securities and Exchange Commission (CySEC), the Polish Financial Supervision Authority (KNF), and the International Financial Services Commission (IFSC) in Belize.
X Open Hub Registered Offices
X Open Hub is the trade name for XTB Limited, which operates as a regulated fin-tech company (FRN522157) headquartered in London. Founded in 2010, its official address is Level 34, One Canada Square, Canary Wharf, E14 5AA, London, United Kingdom (company number 07227848). The firm's operating center is in Poland, at Technology Center, Ogrodowa 58, 00-876 Warsaw, Poland. The firm is also part of a major European financial consortium, XTB Capital Group, which is listed on the Warsaw Stock Exchange and complies with strict standards for financial reporting, disclosure, and corporate governance.
X Open Hub Platforms and Tools
Brokers that want to use a reliable and well-known trading platform have two options with X Open Hub. MetaTrader 4 solutions are one of the most popular platforms among individual forex traders, but institutional clients tend to want more advanced system approaches with applicable features, STP/ECN pricing, and tools designed for their needs; the XOH Trader platform fulfils this need.
For interested parties, you may easily access their free Demo system by sharing your email address, or you can check out the platform-trading environment for a month by selecting the various "Blue" keys on the website that will connect you with a representative of the firm.
The front-end solution includes the platform, either online or as a downloadable desktop version, a mobile application, and two tools to manage your back-office operation. The "wlCreator" tool allows you to set up your own logo, login panel, colours, languages, and to integrate your own videos and news. The "xManager" tool enables the direction and management of your traders' accounts, complete with reporting and monitoring modules.
XOH Trader includes the following features and more:
High-end design
Superior trade executions
xAPI full open front-end
Advanced charting tools
Built in economic news, heat maps, and market sentiment
Trading history and trading statistics
RSS news, chat, and video integration
Stability and scalability
X Open Hub's trading tools are also top-of-the-market and include:
A stock scanner
Top mover mappings
An economic calendar
News and analysis
Advanced charting tools
Heat maps
Market sentiment
Trading statistics.
X Open Hub Mobile Trading App
The firm's mobile version is also feature packed, offering bulk order closing, interactive charts with technical indicators and real-time market news. X Open Hub regularly update their mobile app, details of which can be found in their blog.
X Open Hub Research
The firm provides access to a Knowledge Base, with a small number of articles available for both beginner and advanced traders. These are limited, however, and may be of little use to traders looking for in-depth information on multiple topics.
They also offer users access to a blog, detailing information about the firm specifically, such as new features and enhancements made to its mobile app.
Concluding Remarks
If you are a broker searching for a technology outsourcing solution, then X Open Hub is worthy of your consideration. The firm has invested heavily in forex brokerage technology and has constructed a global network of deep liquidity providers and partnerships to support their business model.
Pros:
Established business since 2010
Customised setups for over 100 programs in 30 countries
Tight spreads for over 3,000 tradable assets
Proprietary trading platform, as well as MT4 family of platform products
Regulated global entity with owner on the Warsaw Stock Exchange
Cons:
Bonus programs are at client discretion
Education Center support is minimal and left to client discretion
No offering of MT5, which has richer features than its predecessor
FAQs:
Does X Open Hub offer retail-trading accounts for consumers?
No, it offers technology solutions for clients, who then deal directly with retail traders.
What types of trading platform does X Open Hub offer?
White Label MT4 solutions are an option, as is the firm's highly acclaimed XOH Trader platform, with advanced feature sets. Each system has mobile capabilities.
What assets can be traded on X Open Hub platforms?
The firm's solutions offer access to over 3,000 tradable assets in foreign exchange, indices, commodities, shares and ETFs, and cryptocurrencies.
Yes, it is primarily regulated by the FCA in the UK, with secondary coverage by CySEC, KNF, and IFSC.