BitmaxREVIEW
November 19, 2020
Bitmax Review

Introduction
Bitmax is a cryptocurrency trading platform designed for secure and professional conditions, offering safety via well-suited software. Traders working with the brand can benefit from a huge variety of cryptocurrencies and at the same time, from an easy-to-learn and easy-to-carry out trading ecosystem.
Operating with cutting-edge technologies, Bitmax provides a modern and future-oriented approach, offering the highest level of security and user experience. Fast execution is key when trading crypto and Bitmax has made it sure that the platform will handle that.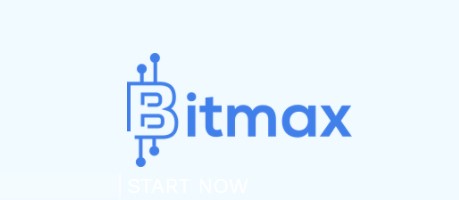 With a customer-oriented approach, Bitmax ensures that each client is assisted by a personal account manager, helping with pieces of advice or technical guidelines, in case that's necessary. At the same time, the customer support service was designed to keep close communication with any person.
Bitmax Account Type
All Bitmax customers will get access to a standard trading account, incorporating all the trading features available. The registration process had been simplified, so only a few minutes stand between the people and the cryptocurrency market.
In line with international requirements, Bitmax complies with tight privacy and security rules, as it can be seen from the brand's Privacy Policy. It would also be good if all potential customers will read through the terms & conditions to get more familiar with the services provided.
What's important to note is that with a standard account, Bitmax treats all customers equally, providing the same level of quality and performance. Everybody will get access to an account representative as well as both trading platforms currently part of the trading offer.
Trading Instruments
Aside from Bitcoin and Ether, which continue to be the most popular cryptocurrencies in the world, Bitmax were also proud to announce that its crypto coverage goes well beyond these two tokens. To ensure that clients have as many options as possible, there are more than a few tens of different cryptocurrencies supported, and more could come in the future.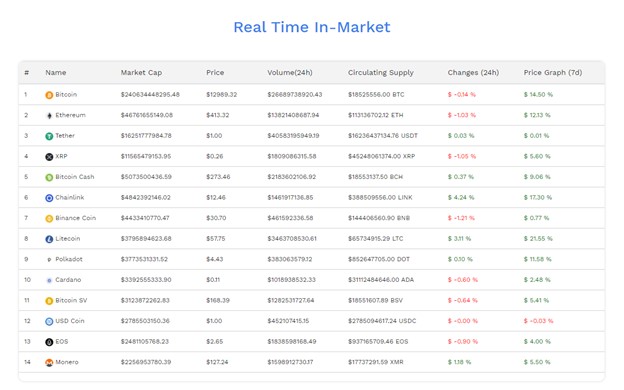 Bitmax is a crypto-oriented trading platform designed for traders that are mainly focused on this relatively-new yet very promising market. With so many different cryptocurrencies supported, it would be possible to find trading opportunities and gain a diversified exposure.
Trading Platforms
Advertised as safe, transparent, and reliable, the Bitmax WebTrader is a proprietary platform with a user-oriented interface. It does not require any installation and can be accessed via any device, as long as it supports a browser.
Because it integrates some of the latest trading technologies, all transactions are carried out quickly and efficiently. At the same time, with a large number of innovative and modern tools integrated, traders will be able to understand the market context and find new trading opportunities.
Fast execution is key when dealing with cryptocurrencies, considering their volatile nature. Bitmax ensures that its customers use the latest tools in order to carry out all the trading transactions as quickly as possible.
Even beginners must benefit from simple access to crypto services, which is why the Bitmax futuristic trading platform comes with an intuitive interface.
Deposits and Withdrawals
Bitmax wants to make sure that its customers can deposit or withdraw money fast and because of that, it currently supports some of the most popular payment methods. As a result, traders can use credit/debit cards, bank transfers, or cryptocurrency for both deposits and withdrawals.
Due to KYC requirements, each trader will need to pass the verification process first and to do that, they will need to provide a photo ID, proof of residence, and proof of payment, in case the deposit was made via a credit card.
To make a withdrawal request, customers will need to fill in a form in their account on the platform and Bitmax will take care of it within 10 business days. Withdrawals will be rejected in case the verification was not completed, or if the customer chooses to take part in a bonus promotion and all the requirements have been met.
The most important aspect to highlight is that financial transactions with Bitmas are convenient, considering the platform covers reliable and trusted payment methods.
Pros and Cons
Secure and professional crypto trading services.
Operating with some of the latest trading technologies.
Tens of different cryptocurrencies covered at the time of writing.
No mobile app is available at Bitmax.
Cryptocurrencies are the only assets supported on the platform.
Although an international brand, not everybody is eligible to open an account.
Research Tools Offered to Traders
Considering Bitmax relies on proprietary trading software, its customers benefit from multiple trading tools. Firstly, it is important to note that with advanced charting capabilities, customers can do in-depth research on the past price performance, find patterns and support/resistance areas where the market had been reacting impulsively.
At the same time, since each will get support from an account manager, they have the opportunity to learn the basics of trading from someone with a trading background. Each cryptocurrency trader will need to analyze which cryptocurrency instruments suit a particular strategy the best and then focus on a list of assets that are supported by Bitmax.
Should I Trade with Bitmax?
Whether or not Bitmax is the right choice will only depend on your trading objective. Bitmax is a cryptocurrency trading platform and considering that it is not suited for traders that want to trade other asset classes. In case crypto is your main focus and you would like to gain diversified exposure to the crypto market, the broad range of cryptocurrencies currently supported will be a great advantage.
At the same time, although Bitmax is an international trading brand, not all countries are currently accepted. You will need to see if you are eligible to open an account with this brand. It happens because Bitmax wants to comply with all domestic regulations and in some cases, the services provided are not suited.
Ultimately, this is a trading platform designed for people that want to take advantage of both rising and falling markets, without having to hold the underlying instruments, to prevent any unwanted issues that emerge with custody or storage.