Avex MarketREVIEW
October 14, 2021
Avex Market is an online trading brand aiming to deliver seamless, secure, and thrilling access to the cryptocurrency markets for its members. Specialised in crypto trading, it relies on a team of experts to make sure that customer demands are constantly being met.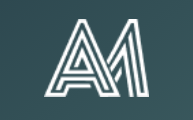 When compared to traditional brokerages, Avex Market manages to take its cryptocurrency trading infrastructure to a different level. All the tools and features have proven efficiency, and are suited to be used for spotting accurate new trade setups. Security has not been sacrificed for the sake of performance, and traders don't need to worry about privacy.
Offering of Financial Investments
When holding an account with Avex Market, traders have access to a wide range of cryptocurrency pairs, including BTCUSDT, ETHUSDT, DASHUSDT, and even EOSUSDT, alongside other altcoins that are growing in popularity. In this case, customers are not exchanging physical crypto, but are rather using derivatives to take advantage of price movements.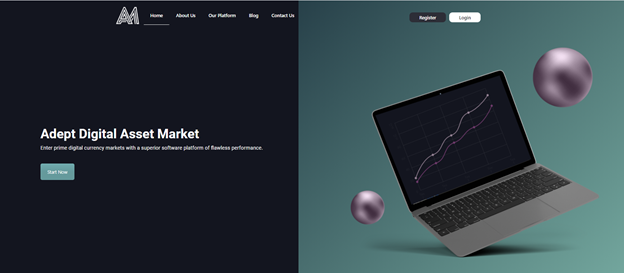 Volatility remains elevated in the crypto space, and this is an opportunity to take advantage of it with proper tools and techniques. The brand ensures that its customers benefit from tight trading costs and fast execution.
Avex Market Trading Account
The registration process is simple. All that users need to do is visit avexmarket.com, click on 'Register', and then create their account by providing all the required personal data. This is a global brand and traders from many different countries can join.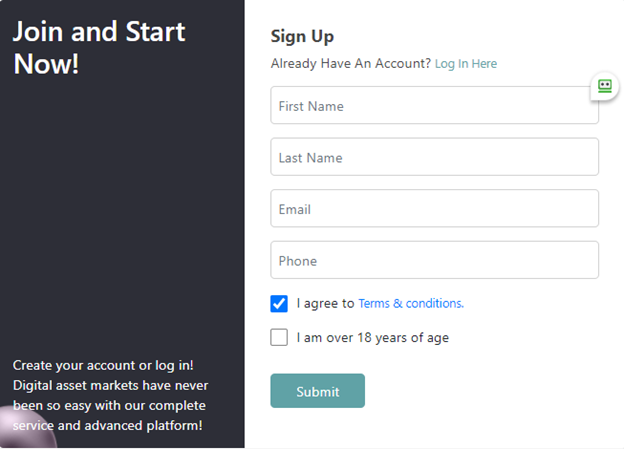 Thanks to a standard account available for all customers, there are no differences in terms of trading benefits, regardless of initial deposit. Account funding options include credit/debit cards, bank wires and e-wallets.
For more information about the services provided, there is a FAQ section, alongside several policies available on the website. Avex Market operates transparently and lets people know how all processes are conducted.
Avex Market Platform and Tools
To ensure a customised experience, Avex Market offers a proprietary platform. It is the result of a long track record in trading acquired by its team of experts. This solution allows for advanced price analysis, professional risk management, placing price alerts, and account management features.
Although it is a new platform, the user interface is friendly and getting accustomed to it should not be an issue. As a web-based solution, it can be accessed on any type of device.
Pros
Avex Market covers altcoins not available with other brands
The platform is user-friendly
A standard account for all customers
Cons
Avex Market does not have mobile trading apps
No other asset classes can be traded
Should I Trade with Avex Market?
Avex Market is a suitable trading platform for any person interested in cryptocurrencies. The wide range of tokens covered, personalised trading software, and efficient tools available make the infrastructure tailored for the current conditions in the market.
At the same time, the company shows that it has a customer-oriented approach, putting an emphasis on security, transparency, and communication with traders.