AssetShotREVIEW
October 15, 2021
AssetShot provides its users with the opportunity to trade CFDs such as forex pairs, energies, futures and more. It comes with a variety of account types for maximum investor choice, and it also offers MetaTrader 4 (MT4). There are, however, some concerns about its apparent lack of regulation and educational output.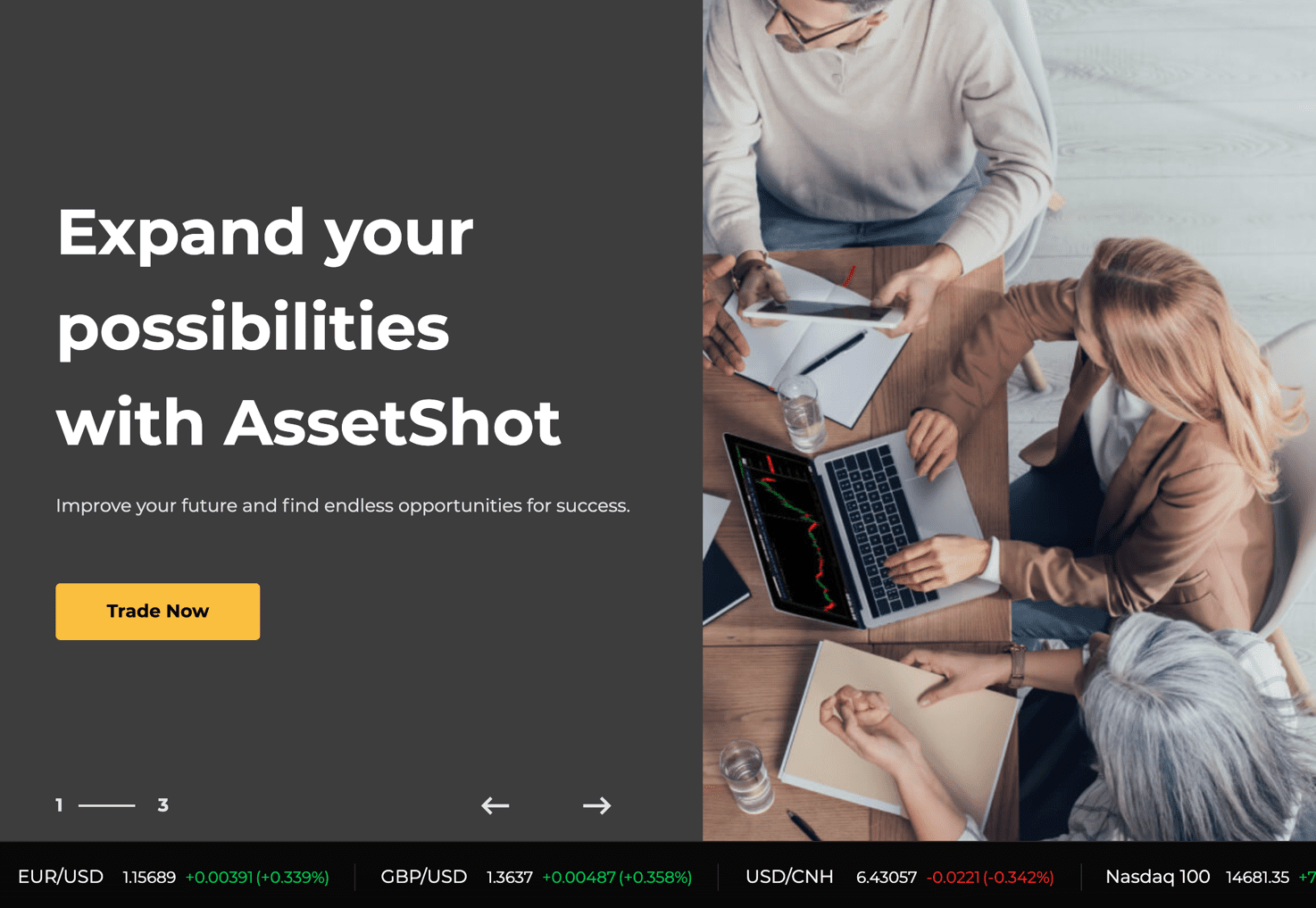 This AssetShot review will assess what the broker can offer and help empower a trader to decide whether or not this CFD forex broker is right for them.
Offering of Financial Investments
AssetShot offers a variety of financial investments, all offered as CFDs to enable Financing Leverage. These include 60 foreign exchange pairs such as the USD/CNH pair as well as futures focusing asset classes, including agriculture. Energies like US natural gas are also available, while shares in Facebook and other firms are on offer. Finally, a range of indices ? including the Nasdaq 100 ? are also provided.
For those who are wondering whether this broker offers CFD or spread betting, it's the former. Spread betting brokers are available elsewhere.
One downside of trading at AssetShot is that details about the financial instruments it offers are thin on the ground. It's not possible, for example, to find out specific details such as whether the broker offers AMC Stocks or GME Shares without signing up for an account first. This may put off some traders, who might like to know before they make the sign-up decision.
Financial investments available at AssetShot comprise:
Currency pairs
Futures
Energies
Shares
Indices
Metals
AssetShot Trading Account Types

There are a range of account types to pick from at this broker. These include a bronze account, which requires a minimum deposit of $250 to get started. This allows traders to access spreads from 2.8 pips and leverage of 1:100. A silver account, meanwhile, requires a deposit of $2,000 and allows a spread rate from 2.5 pips ? and leverage rates of 1:200.
Gold accounts, meanwhile, allow spread fees from 1.5 pips and leverage rates from 1:300. But a deposit of $10,000 is required for this account. Finally, platinum accounts have the highest leverage rate at 1:400, and the best spreads ? beginning at just 0.1 pips. But the downside is that accessing this account requires a huge deposit of $50,000.
AssetShot Commission and Fees
One positive for traders at AssetShot is that there are no fees levied on certain account activities. This includes making withdrawals and deposits. This is certainly one advantage of this broker, and one that marks it out from some other providers on the market that do charge such fees.
AssetShot Platforms and Tools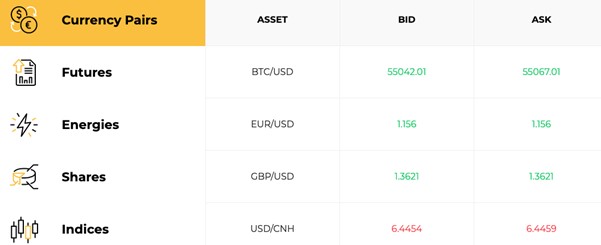 The platform structure at AssetShot is based around MetaTrader 4, which is one of the best-known trading platforms in the industry. It's primarily used as a downloadable terminal, an iteration of it, which comes with features like ready-made indicators.
Another option is to go for the web trader system. This comes with benefits of its own, too, including no need to download software.
As will be discussed below, this broker also offers a mobile app, which can be downloaded to an Android phone. An iOS-friendly version of the MetaTrader 4 platform can also be accessed.
AssetShot Research
Research and education options at AssetShot are somewhat lacking. There is one guide to the use of MetaTrader, which is written and published by the broker. But some of the other types of research output, such as an economic calendar, are not available at this broker. This is a major downside, as it could mean wasted time for traders who have to source this information elsewhere. A major way that AssetShot could improve would be by innovating to provide services like these to its users.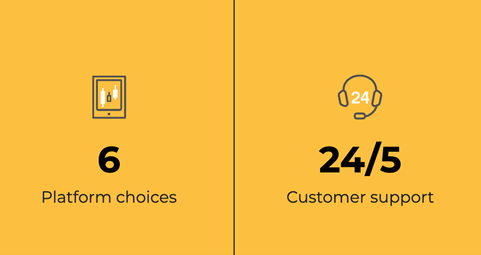 AssetShot Mobile Trading App
There are two mobile trading apps at AssetShot ? each comprising a MetaTrader4 terminal. One is designed to be used on Android devices, and comes with features such as a range of pending order types.
Those who trade using iPhones can take advantage of the suite of downloadable AssetShot products. Those who trade using the Apple ecosystem can also download the broker's MT4 solution for Mac devices.
Should I trade with AssetShot?
On the whole, it's up to the trader whether AssetShot's advantages outweigh its disadvantages. There are, for sure, some plus sides, such as a large amount of leverage and a good range of asset classes ? including some of the best stocks and shares. But the high leverage rates and competitive spread fees are only available for the higher end accounts, and these require higher deposits.
What's more, there's no clear evidence that AssetShot is a regulated broker. It's entirely possible that the broker is unregulated, which could put a trader at serious risk. It's advisable, then, to carry out some due diligence on AssetShot before proceeding.
Pros and Cons
Pros
Several asset classes to pick from
Variety of types of MetaTrader 4-based tools to use
Cons
No apparent regulation, posing a risk to traders
Low levels of educational resources and similar content
FAQs
Which regulator oversees this broker?
The broker does not appear to be regulated ? or, if it is, it does not make this information prominent on its website. This may mean traders will wish to contact the customer support team for more information.
What forex pairs are offered at this broker?
There are 60 pairs on offer in total at this broker. Some of the leading pairs are offered, including the EUR/USD pair and the GBP/USD pair. The USD/JPY pair is also on offer.
What indices can be traded at this broker?
The broker offers a variety of well-recognised global indices on which traders can speculate if they wish, including the S&P 500 and Nasdaq 100. It's also possible to trade European indices such as the Germany 30.