X Open Hub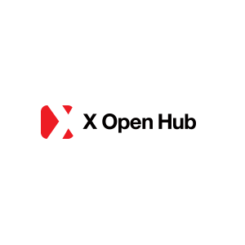 X Open Hub is a regulated London based fintech company with a technology center in Warsaw, Poland. The company provides multi-asset liquidity and trading technology while maintaining a fully open environment. X Open Hub has over 12 years experience in providing technology for banks, brokers and hedge funds.
X Open Hub is the trading name of XTB Limited which is authorised and regulated by the UK Financial Conduct Authority (FRN522157). The company is a part of a regulated European financial group, XTB capital group, with a large global presence. The group is listed on the Warsaw Stock Exchange and meets the highest standards of corporate governance, financial reporting, and disclosure.
X Open Hub offers fast, fully automatic and reliable execution in the MT4 environment through its Smart B-Book Executors, with ultra low latency and a multi-asset feed.
X Open Hub has its own trading platform as well. The XOH Trader is empowered with MAM capabilities, enabling you to customise your offering without losing the advanced tools and features that make XOH Trader one of the most powerful trading platforms around.
The broker provides access to 3000+ global instruments on deep liquidity forex, indices, cryptocurrencies, commodities, shares and is a ETF Broker too. Therefore, a number of instruments allow X Open Hub's partners and clients invest in various, most traded or exotic markets with low spreads starting from 0 pips with no requotes.
X Open Hub supports you by education about the market and finance industry itself, which is always a plus as enhanced skills across every stage of trading is one of the crucial factors. The knowledge base delivered by two levels for beginners and advanced investors with in-depth category details through webinars and other sources designed to suit own needs.