Raw Forex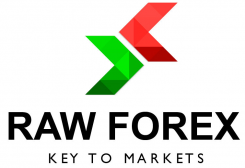 Raw Forex provides institutional, high net worth and retail customers with multi-asset and multi-market derivative dealing capability through Foreign Exchange and CFDs products. The firm delivers unrivalled levels of customer support from knowledgeable staff and with the utmost client confidentiality, innovative products to web and telephone clients and highly competitive pricing.
Regulated — Our Group was established in 2008, Raw Forex LTD is a company authorized and regulated by FSA. Raw Forex provides online trading services through our Trading Platform.
Vision & Mission — We believe in reaching a world of infinite possibilities in trading and alternative investments. Our core values encompass a commitment to complete transparency, integrity and service excellence in all areas of our financial services. We strive to build an investment haven where individuals can grow their wealth in confidence by partnering with a dedicated and passionate team.Our vision is to be a leading trusted financial institution that provides online trading solutions.
Our Guiding Principles:
Honesty — we always give clients complete information about the services we offer
Openness — our specialists are always available to consult with clients on whatever issues concern them
Transparency — our operations are simple and straightforward and meet all legal requirements