The global payments provider Paysafe has just announced the expansion of its payment by online bank transfer solution, Rapid Transfer, into new markets including the Netherlands and Belgium. The latest country additions bring its total availability to 15 countries.
The Netherlands provides a retail environment which is particularly suited to payment by bank transfer, which is already extremely popular in the country. According to the Dutch Payments Association's annual report, in 2017, Dutch consumers made almost 202 million purchases on the internet, worth a total of 22.5 billion euros – representing 22% of all purchases and a 13% growth compared to 2016. In Belgium, according to Belgian commerce association BeCommerce, 17% of all spending in the first half of 2017 took place online (based on value). Online sales increased by 10% during the period, while the number of online shoppers grew by 2%.
Rapid Transfer lets consumers shop or pay for services using their bank account credentials, without leaving the merchant's website. Skrill and NETELLER customers can also upload money into their digital wallet using the service. Payments are authorised and made in seconds. Customers also benefit from the familiar security of their online banking and not being limited to using credit or debit cards or other alternative payment methods.
Merchants benefit from the instant settlement available through Rapid Transfer payments, high conversion rates and access to a larger potential customer base. Merchants can accept bank transfer transactions from over 3,000 financial institutions across Europe using Rapid Transfer.
For these reasons, among over 600 small retailers surveyed by Paysafe in September 2018 for its latest Lost in Transaction report, 52% of businesses in Germany, and 41% in both the UK and Austria, accept payment by bank transfer. Of those surveyed globally, 13% of businesses who do not accept payment by bank transfer already plan to do so within the next two years.
Rapid Transfer is also a service which is set to benefit from the developments in Open Banking in Europe, by leveraging the open APIs available from banks to enable coverage in more regions, as well as fast transactions with more seamless user experiences.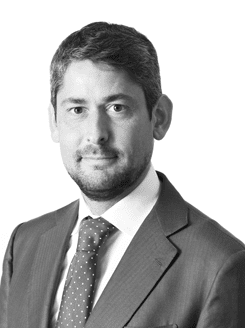 Lorenzo Pellegrino, CEO of Skrill, NETELLER and Income Access, commented:
Rapid Transfer is driven by customer needs and designed to help retailers meet consumer demand. It offers a payments solution which is faster and more familiar, with less friction, and we're excited to be extending its availability. The service is proving to be particularly popular in countries that have bypassed card payments because they haven't taken off as readily. This includes cash-centred markets like Poland and the German-speaking DACH region.
Rapid Transfer is also now available as a deposit option for both NETELLER and Skrill customers. Paysafe plans to extend the service into other markets where its digital wallets services are available.