LeapRate Exclusive… LeapRate has learned via regulatory filings made in the UK that FCA regulated online trading brokerage ActivTrades Plc has added career City banker John Reed as its new Non-Executive Chairman.
ActivTrades Founder and CEO (and controlling shareholder) Alex Pusco held the Chairman title in addition to his CEO role at the company until now.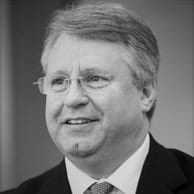 John Reed currently acts as Non-Executive Chairman at EFG Private Bank Limited, the UK arm of Swiss-based private banking giant EFG International AG (SWX:EFGN). Reed is on a number of other high profile UK boards including Ford Credit Europe Bank plc and Bank Of The Philippine Islands (Europe) PLC.
Before becoming a well-connected 'Board guy' Reed was CEO of private bank Arbuthnot Latham from 2003-2007 and its Vice Chairman from 2007-2008. Prior to this, he held a number of senior positions at SG Hambros where he held various roles over time including Group COO, Group Head of Risk, and Head of Corporate Banking.
So why add a Non-Executive Chairman of Reed's experience, connections and stature at this point?
Companies which take this kind of step often do so with an IPO in mind, however we understand that this is not the case right not at ActivTrades.
UK regulators are stepping up their emphasis on good corporate governance, which includes separating the Chairman and CEO roles at brokers which hold large amounts of client money, as well as bringing on board strong, independent directors. John Reed certainly fits that bill.
ActivTrades had a very strong 2015 fiscal year, the last period for which the company has reported results, with Revenues up 27% to £31.4 million and Net Profit more than doubling to £9.6 million. Having reached that size, the company apparently felt it was time to separate the Chairman and CEO roles.
We see a similar setup at some of ActivTrades' main competitors, for example at CMC Markets Plc (LON:CMCX) where Simon Waugh is Chairman and controlling shareholder Peter Cruddas is CEO, and IG Group Holdings plc (LON:IGG) which has Peter Hetherington as CEO and Andy Green is Chairman.
Separately, LeapRate has learned that ActivTrades has recently opened a new office in Dubai, as part of its plans to expand more globally. We understand that in its most recent fiscal year ActivTrades saw more than 70% of its Revenues from Europe (mainly the UK), and that the company would like to grow its business elsewhere including in the MENA region.