Global Forex brokerage group ATFX has announced the addition of two executives to its Middle East office. Ramy Salah Mohamed Abouzaid (pictured above) will be joining the financial services company as its Financial Market Strategist for the Middle East, with Reem Rabia joining as Marketing Manager. Both have more than a decade of experience in the financial markets.
Prior to joining ATFX, Mr. Abouzaid served as the Chief Market Analyst for a large-scale forex company in the UAE, where he was responsible for helping clients remain updated regarding market developments, including regulatory changes.
Ramy Abouzaid said,
I think my experience can help me gain a keen understanding of factors influencing market movements in the Middle East. I will share my knowledge with others through my writings on a variety of professional financial news sites and provide education to Middle Eastern clients regarding Forex trading in the future.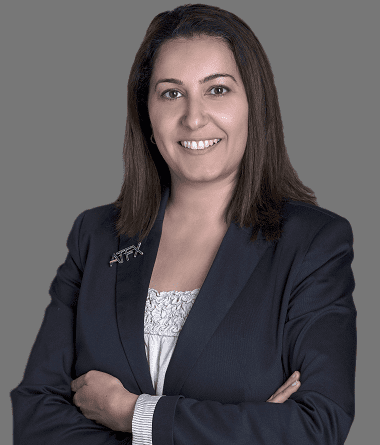 "I thrive on keeping up with the latest in marketing as it pertains to the FX industry" said Mrs. Rabia of her appointment, and given that she is a seasoned marketing professional who has progressed through key positions in sales, advertising, communications, and marketing, she has played a key role in building marketing teams within technology companies, financial services companies, and more recently in FX, adding that "with my integrated marketing experience and skill sets, I am confidence we can capitalize on the ATFX brand as we innovate and grow." She will be responsible for executing market strategies and tactics that drive growth and improve the overall brand development and message in the GCC and the wider Middle Eastern market.
ATFX stated that having Mr. Abouzaid and Mrs. Rabia on board was an important achievement for the company, since it furthered the company's commitment to providing tailored, localised, multilingual services to its clients across the world, and ensured that its local teams had at least a decade of experience in the regional financial markets. ATFX carefully handpicks its international team of highly skilled and experienced financial professionals.
Commenting on the appointment of Mr. Abouzaid and Mrs. Rabia, the company stated, "We are delighted that Ramy and Reem are bringing their vast experience to our team. They will be an asset for us, with the experience from both contributing deeply to ATFX."
ATFX attained its license from the Abu Dhabi Global Market (ADGM) earlier in April and is now regulated by the FSRA (Financial Services Regulatory Authority) in the Middle East. This was a milestone for the company, which believes in providing fully compliant and regulated services for the safety of its clients across the globe. The company recently named Ryan Tsui as CEO for ATFX's UAE office.