LeapRate Exclusive… Just a month ago, Bittrex and Bitsdaq launched a new crypto exchange and LeapRate reached its CEO and Chairman Ricky Ng to get all the details.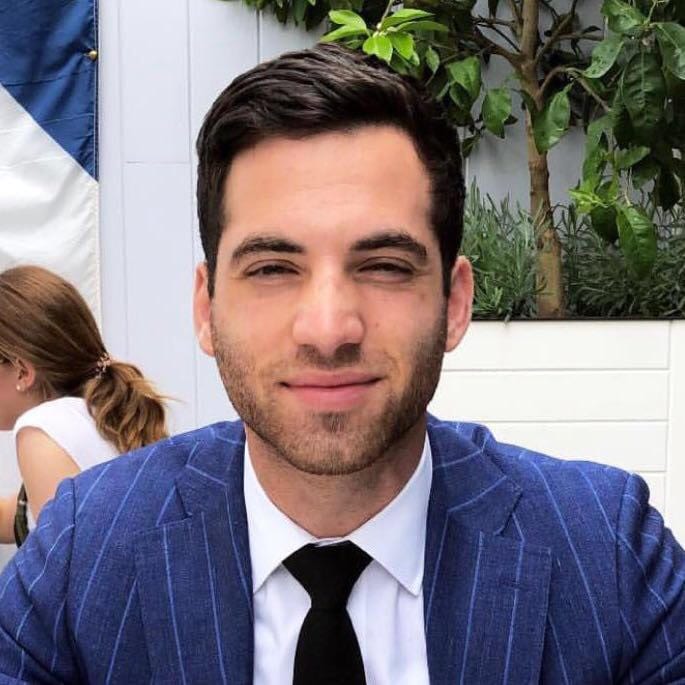 The Co-founder and CSO of Bitsdaq and Spend.com, Adam Cole Jacobs, joins us today to talk about Spend.com and its financial services products, the Spend App and Spend Card.
---
LR: Hi Adam and thank you for joining us today. Do let us know a bit more about your company Spend and the people behind it?
Adam: Thanks for having me! I'm the co-founder and chief strategy officer for both Spend.com and the Bitsdaq Exchange. The Bitsdaq Exchange is a digital trading platform that's built on Bittrex's cutting-edge trading technology. We offer customers in Asia a lot of innovative coin and token projects that they wouldn't otherwise access to. Spend has two main financial products, the Spend App and Spend Card, which give users a multi-currency digital wallet to to store fiat and digital assets.
LR: Are multi-currency digital wallets safe to use in 2019?
Adam: Yes, if you choose the right one. Wallet security is the most important consideration for people who trade digital currencies. As with most financial services, the security of the product is a direct reflection of the quality of the company. There are many secure multi-currency digital wallets, like ours, available today. A few things users should look for when evaluating a wallet are PCI compliance, multi-storage diversity options so that all assets are not held in one place, and biometric security combined with standard security measures.
LR: Tell us more about your two financial services products – the Spend App and Spend Card. How do you see them setting apart from the crowd?
Adam: Spend has two financial services products, the Spend App and Spend Card, which are products of Spend.com that give our users a multi-currency digital wallet where they are able to store multiple fiat and digital currencies. They will be able to buy, sell, store, manage, and exchange all supported currencies within the app. The Spend App is available on iOS, Android, or on web-based devices. The Spend Visa card allows users to spend funds loaded in the Spend Digital Wallet, via the Spend App, at over 40 million locations that accept Visa cards. The rewards system is powered by Spendcoins, created by the Spend Foundation.
Our major differentiators include the fact that we support more than 16 cryptocurrencies as well as multiple fiat currencies and our proprietary Spend Authorization Engine allows near instant conversion capabilities at point of sale. This means all you have to do is select your currency of choice from the Spend App and swipe. In addition to these great features, we also offer minimal fees and are introducing Lend by Spend, a program where users can take fiat loans against their cryptocurrency assets.
LR: How exchanges are faring in the current bear market?
Adam: Even in a bear market, there is plenty of room for exchanges to grow. To gain active users, exchanges need to offer investors a secure trading environment with a wide array of projects. Bitsdaq has partnered with Bittrex to give traders in Asia such an environment. As a result, we've seen significant growth since launching the exchange last January.
LR: Are there any security threats facing exchanges this year and how they can cope with them?
Adam: Last October, ICORating estimated that at least 54 percent of exchanges have security flaws. In general these threats can can be broken down into five buckets: lack of regulation, poor liquidity, cyber-crimes, transaction delays, and bad customer support.
The onus is on both investors and exchanges to protect themselves against security threats. Individuals should take steps like not keeping their money on exchanges for any longer than absolutely necessary. Exchanges should do things like keep the majority of their funds in cold storage which ensures that private keys never touch a computer with internet access.
LR: Where do you see the market growing in 2019?
Adam: I think it's safe to say we'll eventually see more regulations which will lead to more confidence and interest from institutional and individual investors. There are hundreds of exchanges available for investors today so we'll also see platforms offering unique investment opportunities for more specifics kinds of investors. Anyone who wants to invest in token projects will have an exchange that's perfect for them.