Following our earlier exclusive report that FCA and ASIC regulated Retail FX and CFDs broker ThinkMarkets is getting into the Blockchain ICO game, with plans to launch a new Blockchain based multi-asset trading network called TradeConnect, the company has announced that the pre-ICO has indeed launched.
ThinkCoin (TCO) is the digital trading token that will underpin the TradeConnect network, and for a limited time, the firm said it will be adding a bonus of 45% to all purchases.
The pre-ICO phase commenced on April 3, 2018, and is expected to be completed in two weeks, on the 16th of April, thus giving participants 13-days to participate in the token sale.
The company set an ICO Hard Cap of USD $30 million, a Soft Cap of $5 million, with accepted currencies including BTC, ETH , BCH , LTC and fiat money.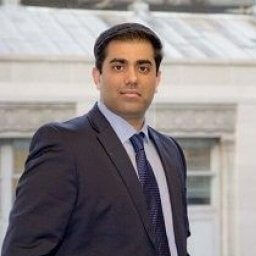 Nauman Anees, CEO and Co-founder of ThinkMarkets and TradeConnect said:
TradeConnect is a game-changing solution that brings the best of fintech and blockchain in a single interface, allowing traders and investors to benefit from a fast, transparent and truly global trading exchange.
TradeConnect stated that its new solution is expected to disrupt legacy-trading exchanges by offering the widest selection of financial asset classes, including equities, futures, forex, commodities, and crypto on the blockchain.
The trading network offers a selection of functions that are set to revolutionize the trading space by offering a fast, secure and a reliable ecosystem that will enable individuals and institutions to trade without any intermediary or mediator.
"We've had considerable interest throughout the private sale and the community is anxious to welcome ThinkCoin as we enter the Pre-ICO phase," Nauman Anees added.
TradeConnect said that its unique blockchain-based architecture will democratize trading, allowing individuals and institutions to trade directly with one another on an even playing field.
The cross-asset exchange has a range of sophisticated features that make it stand out from other networks such as; complex scoring models for liquidity enhancement called Digital Personas, a unique AI engine for predictive modeling of trades, a trade matching engine that removes commissions and creates a connect fee that will allow the trader to take part in a rebate-pool, based on market participation.
Faizan Anees, Co-founder of ThinkMarkets and TradeConnect added:
We're excited about the AI features the Digital Personas module will really strengthen the overall product offering for traders and liquidity providers through their unique predictive modelling techniques.
As noted above, TradeConnect is being developed by the ThinkMarkets Group. Virtually the entire ThinkMarkets management team will be involved in running TradeConnect / ThinkCoin.io, including CEO Nauman Anees and his brother co-founder Faizan Anees, and Rodolfo Bianchet who joined ThinkMarkets when it bought his popular TradeInterceptor trading app last year.
The ThinkCoin ICO Whitepaper can be downloaded here. Explaining more about ThinkCoin and TradeConnect, the company has also released the following video: