Israel business newspaper Globes is reporting that a number of lawsuits have been recently filed in Israel against several Binary Options brokers, and their owners. The suits are being filed by former clients of the brokers, claiming in different forms that they were cheated out of their funds by the brokers.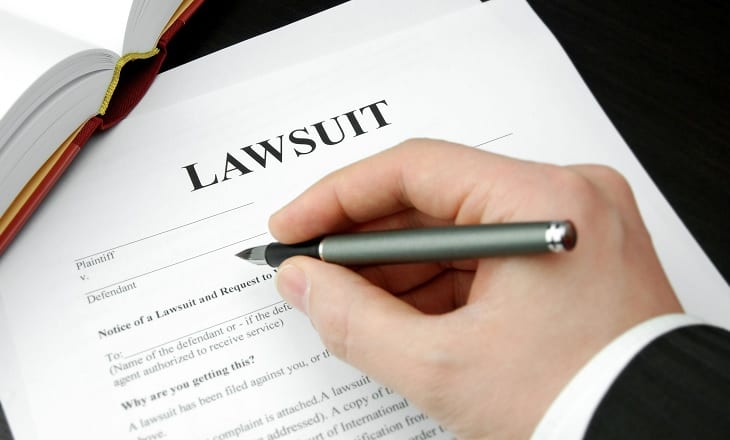 Before getting to the specifics of the lawsuits, we would add that LeapRate has become aware of a number of Israel-based lawyers (and non legal groups) looking actively to sign up former clients of Binary Options brokers in order to 'go after' the brokers and their owners. So, we would expect these types of lawsuits to increase in the future, even as many of the brokers are or already have been shut down as the Israel Binary Options Law works its way through the country's parliament.
As to the specifics of the two lawsuits…
Globes is reporting that two cases were recently filed in the Tel Aviv District Court – one by a Martin Nicholson from Switzerland who is suing IT Binary Options for €118,600, and one by John McMillan from Canada who is suing IGMD for $51,436.
Nicholson, who is represented by lawyers Adam Ashkenazi and Raouf Najjar, states in his lawsuit that:
To our regret, false presentations by the defendants who work in deceitful ways to disguise their true operations through a range of companies and various registered entities, not only harm the name of the State of Israel but leave innocent people in foreign countries without pensions and without a cent.
Nicholson, by profession a musician and music teacher, claims that in January 2015 he signed an agreement with binary options broker Banc de Binary which then was licensed in Cyprus by CySEC. Nicholson claims that Banc de Binary was owned by Oren Laurent (pictured above), the owner of IT Binary Options, who presented himself as "an Israeli businessman known worldwide as an expert in the digital options sector. After becoming famous as a pioneer in online trading he began to expand his business and today invests in a range of other areas."
According to the Nicholson lawsuit, he was led to believe that he had invested his money in legitimate trading in the stock market. However, he claims that as time went by, it became clear that the apparent legitimate trading market was just a cover for deception in the guise of binary options trading. Or in other words, gambling.
At a certain stage, he became aware and understood that the trading was just a deception and had no connection to legitimate trading in company shares. The lawsuit states that Nicholson understood that he had in effect become a gambler just like anybody who had entered a fancy casino. However these bets were due to a false presentation that dealt in trading with supervised and legitimate shares.
Nicholson claims that throughout his dealings, he was contacted by representatives of the Israeli company who presented themselves as 'brokers" as part of the fraud. The 'brokers' used fictional names and claimed to be citizens of various countries around the world. In hindsight it is clear that Banc de Binary's employees were actually the employees of IT Binary Options, all living and working in Israel. The lawsuit also claims that Oren Shabat Laurent goes under several names, "probably in order to disguise himself and remain anonymous." These names include Oren Cohen and Oren Laurent.
According to the lawsuit, the connection between the sides ended in mid 2016. Over the previous 18 months, Nicholson lost about NIS 460,000 (about USD $115,000). The lawsuit states that:
Each time representatives of the defendants presented themselves as brokers with major experience in trading, advised the plaintiff in an unlawful way to trade in certain options while pulling out of their bag of goods reliable information based on their experience. Moreover, the representatives of the defendants would explain to the plaintiff that he had to invest certain sums in a particular foreign currency and even presented him with examples and commitments from which he would profit. The defendants turned him over.
Nicholson charges that the representatives of the defendants acted fraudulently, gave him false information and acted for personal profit rather than his benefit.
In the other lawsuit filed by lawyers Adam Ashkenazi and Raouf Najjar, a Canadian resident named John McMillan makes similar charges against another Israeli company IGMD, owned by brothers Yehoram Hillel and Shay Hillel and overseas company Global View International Services. McMillan claims to have lost NIS 195,500 (about $51,000) as a result of fraud and false presentations made to him by the defendants about binary options trading.
According to the lawsuit, at the end of May 2016 McMillan began trading in binary options on a website owned by Global View International Services, which was in fact owned by IGMD. According to McMillan, he began trading on the site after being shown a false presentation about legitimate trading and contact by a range of people who presented themselves as brokers. It subsequently became clear to him that these people were not brokers and were not based in London but at IGMD's offices in Israel.
According to the lawsuit, over a number of weeks McMillan traded via the website and lost a lot of money. Each time, IGMD representatives contacted him to propose trading in a different binary option that would yield positive returns.
The lawsuit adds,
After much pressure and persuasion by representatives of the defendants, he continued to trade and did indeed profit by scant amounts and then he began to lose again.
In July 2016, McMillan gave up and stopped trading.
In response, Globes cited lawyers Yaniv Dekel and Ram Jean representing IT Binary Options and Oren Laurent as saying:
This is a groundless suit that hitches a ride on the recent campaign against companies that operated legitimately and with authorization. In our statement of defense we will fully present our proof and we are certain that this trumped up suit will be dismissed.